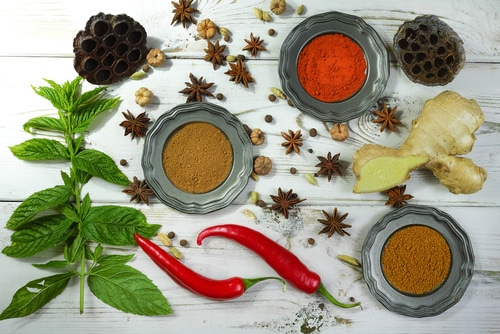 Upcoming Cleansing With Whole Foods Class on March 21st
Spring is an ideal time to cleanse and reinvigorate your body for this new energetic season. Coming out of a long winter, the sluggish, downward energy of winter is being shaken off to greet the upward, colorful energy of spring and the body can use an extra hand in this transition.  Cleansing with whole foods that are in season is the way to go!
Every day, our organ systems go through a complex and thorough ritual of cleansing in order to stay properly filtrated and functioning. With a fantastic diet and lifestyle, the body is usually functioning perfectly, with each organ system running like a well oiled machine. However with a not so fantastic diet (i.e a diet high in processed or fast foods, inflammatory inputs or highly fattening foods) the body can get sluggish and somewhat toxic, making it more strenuous for the body to filter through all of the "junk" that's coming in. Along with a healthy lifestyle and decreased stress, food plays a huge role in how well the body can cleanse itself.  With a thousand "cleanses" on the market to choose from, dietary inputs and whole food nutrition is most likely the absolute best option.
What to consider when embarking on a cleanse:
My approach to a cleanse is to first look at the season: what is the energetic state of the season, how can we balance our internal environment with the external environment and also what is in season to eat. This changes every few months, as should a healthy whole food cleanse.
Second, I like to focus on setting a good intention for a cleanse.  Some examples may include; to form a mind-body connection, to enhance digestion, or to just take part in a small ritual at the turn of the seasons.
Third, I take my individual constitution (also called Prakriti) into account when choosing appropriate foods for my body type.
Finally, I like to incorporate supportive herbs into my cleanse that enhance digestive function, gently detoxify the liver and support my other organ systems, in combination with all the good foods I'm putting in.
With all of these inputs and areas of focus, every single person's cleanse might look different – and that's the way it should be! Picking up a boxed cleanse from the health food store may be an easier option, however it is often non-specific and not tailored to the individuals unique body type and digestive needs. This is where creating a personal whole foods cleanse is an excellent option.
I will be offering my Cleansing with Whole Foods class at Richmond Natural Medicine on Wednesday March 21st from 5:30pm-7:00pm. During this community class, we will address all of the above, review ideal foods and recipes to incorporate into your cleanse and also get really specific about supportive herbal medicine for each person.
 What's Included:
Group meal of Kitchari and custom blended digestive tea
15 + page booklet of cleaning notes + additional customizable food lists & recipes.
Guidelines & instruction on a 3 day holistic kitchari cleanse + before and after meals and teas to support the immune system and building of a healthy digestive tract.
Herbal medicine notes for digestive supporting and detoxifying herbs to use for every season.
Basic Ayurvedic constitutional assessment to assess foods best suited for your cleanse and for daily consumption.
Q&A with Lindsay Kluge, M.Sc, CNS, LDN, Clinical Herbalist & Licensed Dietitian Nutritionist.
There are limited seats for this class so sign up today!
About Lindsay:
Lindsay Kluge is a Clinical Herbalist & Licensed Dietitian Nutritionist and received her Masters of Science degree in Herbal Medicine from the Maryland University of Integrative Health in 2012. She has been with Richmond Natural Medicine since 2013, and specializes in therapeutic holistic nutrition, circadian rhythm balance and sleep physiology, digestion, and Ayurvedic nutrition. She offers individualized nutrition and herbal medicine consultations that include meal planning support, custom compounded herbal formulas, nutrition guidance and general wellness support.  Learn more about services that Lindsay offers at Richmond Natural Medicine by clicking HERE.