What is Community Acupuncture?
Community acupuncture is a highly accessible, low-cost way of receiving acupuncture treatment for those that need frequent visits, those who are limited by finances and can't come as frequently as needed to gain the best benefit, those who have never had acupuncture and are curious, and those that are in acute pain and can't get in for a full acupuncture appointment quickly.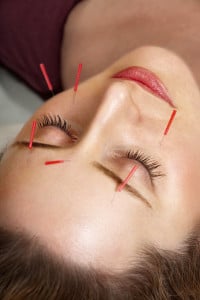 Treatments are as long as you need them to be and typically are 30 minutes to 1 hour. Community implies that you will be a treatment room with other people. You will each be in your own anti-gravity chair have your own space to relax.
When: Tuesdays 3:00-5:30pm with Dr. Katie Lundberg, ND L.Ac.
What is The Cost of Community Acupuncture?
$40. Payment is due at the time of service, cash, check, credit card, HSA, or FSA. You will be charged the full $40 fee if you miss your appointment without notice, the full $40 charge will be incurred, and no further scheduling will be allowed until this is paid.
How To Schedule Your Community Acupuncture Appointment?
 Schedule with our front desk
Community Acupuncture Appointment Cancellations
In the event that 24 hours notice is not given we charge a $20 fee to the credit card we carry on file.
Who can come to Community Acupuncture?
Current acupuncture patients as well as any patient who sees a practitioner at Richmond Natural Medicine can participate. New patients to Richmond Natural Medicine need to be seen with an initial acupuncture appointment with Dr. Lundberg.
What to expect in Your Community Acupuncture Appointment 
Eat something within 1-2 hours of your appointment. Wear loose fitting clothes so that your arms and legs are easily accessible. You will not need to undress. Music will be playing, but if you have specific music to help you relax or a podcast or audiobook, feel free to bring headphones, simply keep it at a volume level your neighbors can't hear.
Making the most of your treatment
Please come on time. We have designed this time for you to be as efficient as possible and maximize the time you are receiving treatment.Keep discussion to a minimum. We will do a brief intake before starting treatment, the rest of the time is designed to focus on relaxation and healing. This is true for those around you. If at any point you feel you need to get up and leave, just let one of us know. Once the needles are removed, your treatment session is over. Empty your bladder before your appointment!
Who Can Benefit From Community Acupuncture? 
Community acupuncture is designed to help nearly everyone in a way that makes it accessible to most everyone. Musculoskeletal pain, headaches, stomach pain, heartburn, menstrual discomfort, anxiety, stress-related issues, and insomnia.
How Many Visits Do I Need?
It depends on what we're trying to treat. Most people find a benefit within one treatment but often the issue comes back quickly during the first couple weeks. This is particularly true the longer you've had the problem. The more frequently you receive acupuncture treatment, in the beginning, the faster your issue tends to improve.