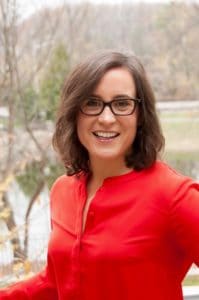 I became a Naturopathic Doctor in order to help others achieve and maintain good health in a sustainable way, using natural therapies and lifestyle changes. I discovered this medicine as part of my own health journey and having both a passion for natural medicine, and personal success using it, led to my desire to share this information with others looking for better health and well-being.
In my journey as a practitioner, I have discovered more and more the connections between mental, emotional and physical health. It is my intention to invite patients into a comfortable and compassionate environment where we can communicate openly with one another. This allows me to learn more about not only any physical ailments that may be going on, but also more about the person in front of me and how they show up in the world, what they have been through, etc. I find that long-term healing often involves working on multiple aspects, including the emotional body, to release old patterns and allow for growth. I am a communicator at heart and I truly enjoy getting to know my patients, spending time with them and helping educate them. It makes my day when folks leave my office with renewed hope and a smile on their face.
I pride myself on being a well-rounded natural medicine practitioner, with many tools and interventions to choose from, but I do have a particular fondness for nutrition and herbal medicine. I enjoy seeing motivated patients of all ages and conditions. In fact, I believe one of the most beautiful things about Naturopathic Medicine is that there is almost always an intervention option that can improve a person's health, no matter the diagnosis. I have advanced training in chronic gastrointestinal disorders and a particular interest in working with hormone dysregulation (including women's health and men's health), autoimmune disease, fatigue and chronic disease in general. I also really enjoy working with folks who may not be "sick" but are simply looking to better their health and achieve a new level of wellness.
My formal training includes a doctorate in naturopathic medicine, with honors, from the National College of Natural Medicine (NCNM, more recently known as NUNM) in Portland, OR. I have additional training and certification in Applied Kinesiology (AK) from the International College of Applied Kinesiology (ICAK) and am also trained in NET (Neuro-emotional Technique). I completed my undergraduate degree at Boston College in Boston, MA.
My personal interests include yoga, being active with crossfit, running and hiking, spending time in nature, snowboarding, cooking delicious food and of course spending quality time with family and friends. I am originally from Rhode Island so of course I love a good beach day as well.
I am honored to be able to share my knowledge of natural medicine with the Richmond community and look forward to being a partner in your journey to vibrant health.