Dr. Chrissy Davis-Allen, ND
Allergies | Women's Health | Children's Health | Naturopathic Cancer Support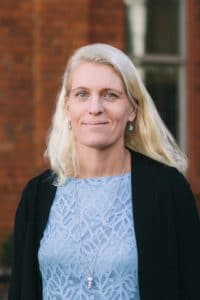 As a child, I was inspired to be a doctor from my pediatrician. He was a kind man who took time with his patients and was very empathetic to you and your family. No matter what the cause of your distress you always felt better after you left. The impression that I had after leaving the pediatrician was one of admiration, compassion and greater purpose that fueled my desire to pursue a career in the medical field.
I went to St. Lawrence University where I received my bachelor of science degree in biology/pre-med. It was in an abroad program in college that I began to question traditional medicine. I was able to live 5 months in Costa Rica where I explored the intricacies of the rainforest and worked with a senior community growing medicinal herbs. There I learned that natural substances were utilized not just as sustenance but as medicine. It was at this time I decided to pursue natural medicine which wed my love of health and the natural world. I attended and graduated from Bastyr University in 2001 with a doctorate in naturopathic medicine. While at Bastyr, I received certification as a doula, unda practitioner, craniosacral therapist, and massage therapist.
My first practice was in Connecticut where I practiced for 12 years. In that time, I was able to make connections with amazing people from all walks of life, patients and other practitioners. I was able to work with an integrated group of chiropractors, massage therapists, acupuncturists, nurse practitioners, and MDs. I learned about the success of the integrated medicine approach to healing. I was exposed to the beauty and strength of the human spirit through sickness and health. I was able to grow in my journey as a doctor and help empower others on their path to healing. I found the power of listening, utilizing the beneficial things nature has provided for us in food and herbs, and exploring the energetic world had a great impact on individuals' overall energy and quality of life.
While practicing in Connecticut, I was fortunate to work with a variety of people that I felt shaped particular areas of interest. I had a small niche of working with children on the spectrum and with ADHD. I particularly enjoyed the changes seen in these wonderful little ones. I also became very familiar with working with autoimmune disease and musculoskeletal disorders. I worked quite often with women's health, especially transitioning into the menarche and menopausal times. Lastly, I saw many individuals with food sensitivities that contributed to numerous health maladies.
I practiced briefly in the wild west of Colorado where I learned about the health impact of living at elevation and in a dry climate. This brief stay far away from the ocean made my family miss the healing powers of the water and drew me to Virginia to be closer to family and the sea.
If asked in simple terms why I chose to be a naturopathic doctor, I would say the ability to empower others to believe in their own healing potential. As a naturopath you are taught many tools to help others, what I have found is that each person has and needs their own toolbox to achieve optimal wellness. It is my job to help them find and use those tools. It is a job that I take seriously and love. I look forward to meeting and sharing in the healing experience with the people of Virginia.
Testimonials
"Dr. Chrissy Davis-Allen has been my Naturopathic Doctor for over ten years. She has helped me when Allopathic Doctors couldn't. Several times through these years I have gone to six or seven specialists in the fields of my physical ailments and none of them, trained especially for my problem, have helped. I work with Dr. Davis-Allen and she not only helps heal me, she also has such a depth of knowledge about everything that the specialists never even look at or mention.
Dr. Davis-Allen works with the whole person too. She not only looks at my physical symptoms, she addresses the mental, emotional and personal issues that effect my health. She has been able to restore and heal me on a wide variety of issues.

I absolutely love and appreciate Dr. Davis-Allen. She is knowledgeable, highly intelligent and will work to find the answer to any problem I have. "
L.W.

Chrissy Davis-Allen, ND is a very thorough and caring practitioner. She has helped me and my family resolve issues that medical doctors were unable to. Her accurate, noninvasive assessments and techniques get to the root of problems, and she offers solutions that make sense and that work. Over the years, Dr. Davis-Allen has become not only a trusted provider, but also a friend. I highly recommend her to those seeking a refreshing, holistic approach to achieving wellness.