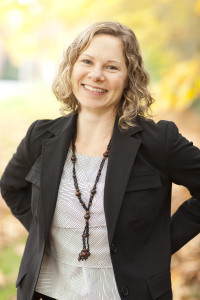 I knew early on I wanted to study medicine. From a young age I was exposed to a wide range of medical and health practices. My mom was a nurse in the hospital's spinal cord injury unit. Later, when she was in a severe car accident, I watched her look beyond the conventional world and got a first-hand introductions to integrative medicine, seeing acupuncturists, chiropractors, physical therapists, and osteopaths. It was a unique experience for me to see how health could be addressed and optimized on so many levels.  At 14, my osteopath told me about naturopathic medicine. It was intriguing but it wasn't until years later, working in a pharmacy, seeing people filling their prescriptions but not exercising or quitting smoking that I realized education and intervention needed to begin long before a person ever stepped into a pharmacy. That is when I knew I had to pursue naturopathic medicine.
I've always been interested in people and knew I would have a career devoted to helping them. This led me to pursue a Bachelor's degree in Psychology from Rollins College in Florida. From there, I attended Bastyr University, earning my degree in Naturopathic Medicine as well as my Masters in Acupuncture and Oriental Medicine. I have interned at the Cancer Treatment Centers of America and love working with the integrative oncology community. I completed a naturopathic residency at Water's Edge Clinic in Seattle, WA focusing on detoxification and hormone management and completed the National Acupuncture Detoxification Association (NADA) training, using acupuncture to minimize the withdrawal effects from addictive substances.
My training in both Eastern and Western medicine gives me unique tools with which to better care for my patients. My practice is focused on pain management (chronic back pain, headaches, endometriosis, etc), women's health and hormones, as well as Naturopathic Cancer Support. I feel privileged to do what I do. My goal is to empower my patients, helping them on their journey to optimal health.