Leah Hollon, ND, MPH
CEO, Founder, Chief Naturopathic Doctor | Areas of concentration: Autoimmune, Women's Health, MTHFR Mutations, Fertility Support, Naturopathic Cancer Support, Autoimmune, Neurological Issues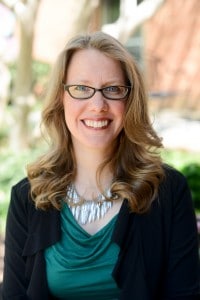 As a young woman, I became very interested and fascinated by the intricacy of the human body and more importantly the interconnection of the mind, body and spirit. This led me to pursue my Bachelor of Science in Psychology from Virginia Commonwealth University (VCU) and my Master in Public Health from VCU School of Medicine. But it was during my time as a student researcher at the Massey Cancer Center at VCU Medical Center as well as an employee within the emergency department that I began putting significant things together. As much as I respected medicine, I realized that something was missing. People with chronic illnesses were not really getting better. And little was being done within the general population to truly prevent many diseases. Prevention was often not occurring until there was a diagnosis. My beliefs and concerns about prevention were solidified when my grandfather was diagnosed with Non-Hodgkin's lymphoma. It was a life-altering experience. I began searching for the most optimal healthcare model of prevention and healing. At which point, a MD friend introduced me to naturopathic medicine and immediately I realized that I had found my life passion, it was naturopathic medicine.
I left my home in Richmond and moved to attend one of only six naturopathic medical schools in the country. I completed my naturopathic medical degree and residency training in primary care at the National College of Natural Medicine (NCNM- now known as NUNM) in Portland, OR. In 2012, I returned back to my hometown of Richmond, Virginia, where I partnered with my husband, Peter Ross to create Richmond Natural Medicine (RNM). RNM exists to provide a compassionate integrative environment to foster healing.
My passion is to inspire and empower those around me to find one's true joy and life purpose. I love naturopathic medicine and feel as though it is why I am here on the planet. I feel grateful to have found a career that fulfills me and allows me to help others in their healing process. My time as a doctor has provided me the opportunity to work with diverse individuals and communities; where I have practiced within various clinics such as drug court, National Alliance of Mental Illness (NAMI), Remote Area Medical (RAM) and a Federally Qualified Healthcare Center (FQHC). I have also worked within academia instructing medical and pharmacy interns in integrative medicine, gastroenterology, women's medicine and clinical exam skills. I have had the opportunity to conduct research and have been published in the use of alternative medicine in Central Appalachia and have served as an editor for the American Journal of Pharmaceutical Education (AJPE).
I strongly believe in collaboration of various practitioners among all disciplines in order to provide the best health and well-being for patients. With this in mind, I have also guest lectured at various colleges and universities including University of North Carolina (UNC), Creighton, Manchester, Maryland University of Integrative Medicine (MUIH), Virginia College of Osteopathic Medicine (VCOM), and Eastern Virginia Medical School (EVMS). Additionally, it has also been a great honor to serve as a lecturer within the field of naturopathic medicine at regional, national and international conferences including MNDA, AANP and ICNM. I am passionate about teaching and the importance of carrying on naturopathic medicine within the state of Virginia, therefore I have served as the first naturopathic residency coordinator in the state of Virginia.
It is important to remember that healing is not in a pill and it is not in a surgery, it is inside of us. They are tools that can interrupt worsening health or even help to stabilize one's health.  But we are the healers of our lives. At times, it can be easy to forget after years of suffering that there is another way and that something else might exist. But it does. Many individuals that I work with have suffered for a long time. And by the time they get to me, they have extreme symptoms and even rare symptoms that have been disregarded or ignored because it doesn't fit into modern medical textbooks. Regardless of your condition, your body is trying to tell you something. It is trying to communicate and our job is to listen. Thus my role is to foster what the body is trying to communicate and help shift your health into a new empowered state of living.