CEO, Founder, Chief Naturopathic Doctor | Areas of concentration: Autoimmune, Hormones, MTHFR Gene Mutations, Naturopathic Cancer Support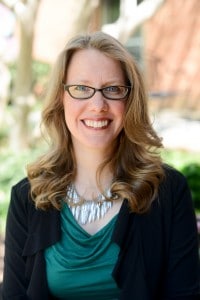 As a young woman, I became very interested and fascinated by the intricacy of the human body and more importantly the interconnection of the mind, body and spirit. This led me to pursuing various degrees including my Bachelors of Science in Psychology from Virginia Commonwealth University (VCU) Master in Public Health from VCU School of Medicine. But it was during my schooling and time as a student researcher at the Massey Cancer Center that I began putting significant things together. As much as I respected medicine, I realized that something was missing. People with chronic illnesses were not really getting better. And little was being done within the general population to truly prevent many diseases. Prevention was often not occurring until there was a diagnosis. And then my beliefs and concerns about prevention were solidified when my grandfather was diagnosed with Non-Hodgkin's lymphoma. It was a shock and one that served as a life-altering experience. I began searching for the most optimal healthcare model of prevention and healing. At which point, an MD friend introduced me to naturopathic medicine and immediately I realized that I had found my life passion- it was naturopathic medicine.
I left my home in Richmond and moved to attend one of only 6 naturopathic medical schools in the country. I completed my naturopathic medical degree and residency training in primary care at the National College of Natural Medicine (NCNM- now known as NUNM) in Portland, OR. I love naturopathic medicine and feel as though it is why I am here on the planet. I feel grateful to have found a career that fulfills me and allows me to help others in their healing process. My time as a doctor has provided me the opportunity to work with diverse individuals and communities. I have practiced within indigent clinics such as drug court, National Alliance of Mental Illness (NAMI) and a Federally Qualified Healthcare Center (FQHC). I have also worked within academia instructing medical and pharmacy interns and have instructed courses in integrative medicine, gastroenterology, women's medicine and clinical exam skills. I am passionate about teaching and currently serve as the first naturopathic residency coordinator in Virginia.  I returned back to my hometown of Richmond, Virginia, where I partnered with my husband, Peter Ross to start up Richmond Natural Medicine (RNM). RNM exists to provide a compassionate integrative environment to foster healing. My passion is to inspire and empower those around me to find one's true joy and life purpose.