Dr. Taylor Pagano ND
Naturopathic Resident Doctor | Areas of concentration: General Wellness, Gastrointestinal concerns, Neurology, Dermatology, Fertility Support, Insomnia, Thyroid and Women's Medicine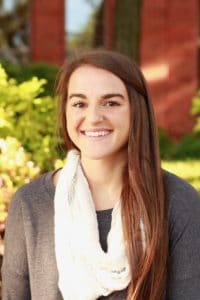 In early adulthood, I discovered the connection between your diet and your health.  Upon being exposed to the truth behind factory farming and the food industry I made a huge lifestyle change.  I did a complete overhaul on my diet and I learned how to eat in a way that would nourish my body, mind, and soul. In doing so, I found a new passion for nutrition.  I had dealt with digestive issues and acne through all of my teen years and this change in my diet lead to increased energy, healthier skin, and better digestion.
The benefits of a healthy lifestyle were very clear to me at this point. In my undergraduate studies of anatomy and physiology, I too became fascinated by the power of the human body and its ability to balance and maintain life.  This interest in the human body and the implications of nutrition on my health served as a pathway to my current career.  It was through further research in areas of health and nutrition I stumbled upon naturopathic medicine.  I had never heard of it prior to this moment, but it was in that instant I knew this was my calling. This was the way I was going to serve others, as a naturopathic doctor.
I completed my undergraduate degree in Biology from the University of North Carolina Wilmington and my naturopathic medical degree from the Southwest College of Naturopathic Medicine in Tempe, Arizona. In addition to my four-year naturopathic medical training, I had the privilege of participating in a year-long mentorship program with Dr. Dickson Thom, DDS, ND, an expert in the UNDA Numbered Compounds and one of the greatest physicians in our profession. Through this mentorship and advanced training, I studied the treatment and management of chronic disease using biotherapeutic drainage.
Naturopathic medicine to me is using the most simple and least invasive tools to improve health.  It is a science of supporting the bodies' natural ability to heal itself on all levels: mind, body, and spirit. It is my belief that by re-establishing balance within the body we are able to dramatically improve your health and provide a sense of well-being no matter the current circumstances.
It is my passion to work together with patients, while educating, empowering, and supporting them on their journey to optimal health.  Using my medical training, various therapies, and guidance from the naturopathic principles it is my intention to offer the best of naturopathic health care to the Richmond community.
Testimonials
"I really liked how much time they spend with their clients. I liked that Dr. Taylor really listened to my son."
G.J.

"Loved walking into the office. Such a relaxing waiting area.  Not like most other doctor's offices where your blood pressure immediately rises. I was amazed that Dr. Pagano actually spent two hours talking to us, getting to know our lifestyle and the actual symptoms of my son. I truly feel we are beginning to treat the root cause and not just symptoms. We are on the path to improved health."
N.C.

"No hyperbole; I could not be happier with Dr. Pagano. She has gotten me off four meds, including insulin. I had to take 60 units a day when I first met her. Now, zero."
D.C.

"Dr. Pagano was very kind, patient and thorough listening to all of my symptoms and providing a plan going forward. I am happy to have her on my side to figure this stuff out."
J. J