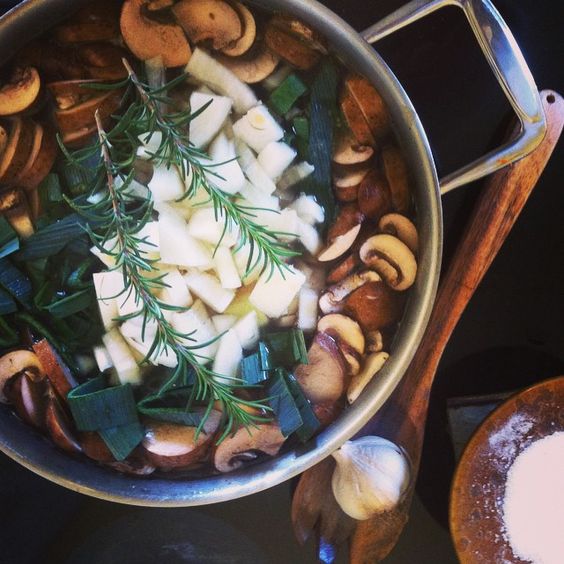 RNM's Favorite Crock-Pot Recipes
December can be a busy month for many, and taking advantage of your crock pots can save everyone loads of time in the kitchen prepping, planning and making meals on otherwise busy nights.
This is my favorite time of year to break out the crock pots and giant soups and indulge in the savory nourishing goodness that are soups, stews, chili's, broths and one pot meals.  The practitioners here at Richmond Natural Medicine are big fans of using crock pot and soup recipes to tide us through busy days (or weeks), and we often exchange recipes amongst ourselves, usually after smelling or seeing what the other has brought in for lunch. Here is a little glimpse of some of RNM's favorite crockpot recipes during one of the coldest and busiest months of the year.
Simple Meatball Pasta Sauce
Throwing meatballs (ground beef mixed with salt, pepper and any other desired spices like oregano or garlic; rolled into balls) with a jar of tomato sauce in a crock pot and set on low for 6-8 hours.
Easy Chicken for the week
4 Chicken breasts with a jar of salsa on high for 4 hours is an easy pulled chicken to add to any meal
Savory Beef & Vegetables
– 1-2 pounds grass fed beef roast, salt and peppered  
– 1/2 cup salsa
– 1/4 cup organic sour cream
– 6 organic garlic cloves chopped
– 1 organic yellow onion chopped
– 1/2 head of organic purple cabbage chopped
– 1/2 cup filtered water
– 1/2 cup chopped organic cilantro
– 1/2 cup chopped parsley
Place everything in crock-pot on low heat overnight (8 hours). Salt and pepper to taste. Enjoy by itself or over rice, if desired.
Soups, Broths and One Pots:
Slow Cooker Korean Grass Fed Short Ribs
Sprouted Mung Bean, Sage & Butternut Squash Soup
Lentil & Sausage Soup with Kale
Quick Red Lentil Curry with Spinach
Cauliflower, Kale + Chickpea Curry Pot
Miso & Ginger Butternut Squash Soup
Many of these recipes make at least 4 servings (or more!) and save well packaged in glass containers and frozen for additional meals.
Lindsay Kluge is a Clinical Herbalist & Licensed Dietitian Nutritionist and received her Masters of Science degree in Herbal Medicine from the Maryland University of Integrative Health in 2012. She has been with Richmond Natural Medicine since 2013, and specializes in therapeutic holistic nutrition, circadian rhythm balance and sleep physiology, digestion, and Ayurvedic nutrition. She offers individualized nutrition and herbal medicine consultations that include meal planning support, custom compounded herbal formulas, nutrition guidance and general wellness support.  Learn more about services that Lindsay offers at Richmond Natural Medicine by clicking HERE.