Frequently Asked Questions about Richmond Natural Medicine:
Do we accept insurance?
We do not accept insurance for payment of our services. At this time, naturopathic medicine is not covered by health insurance in Virginia. Steps are currently being taken here in Virginia and across the country to give more recognition to naturopathic medicine. You may check with your insurance company to see if they offer out-of-network coverage for alternative or complementary care.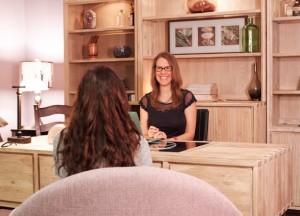 Fortunately, those individuals with a HSA (health savings account) or FSA (flexible spending accounts) are often able to use these plans toward naturopathic care. In these cases, we can provide you with necessary paperwork and itemized receipts. You should check with your HSA or FSA Provider for more information and specific rules. Some insurers in Virginia will cover acupuncture, and in these cases will will again provide necessary paperwork for reimbursement.  Contact your provider for more information.
What is the cost of your services?
We offer a variety of services at different costs.  Please contact the front desk to speak to a Patient Relations Specialist about your appointment options and pricing.
What are some questions or topics the practitioners may ask during my first appointment?
Your practitioner will likely inquire regarding your present medical concerns, past medical history, family history, current diet and lifestyle, stress levels, current medications, and other components of overall wellness.
Will I leave with items to begin my suggested treatment?
Yes, your practitioner will create a custom care plan pertaining to your individual needs, which may include lifestyle recommendations, herbal formulas, supplements, homeopathic remedies, flower essence, vitamins, tinctures, etc. Occasionally, a practitioner will need to do more research before suggesting a treatment plan and will administer a plan soon after the first visit.
Why are initial appointments so long?
Your initial appointment will be an in-depth review of your past and present medical history.  Your practitioner will aim to obtain a full overview of who you are and what your needs are during this time. You can expect a discussion that looks beyond your presenting symptoms to the overall picture of your health, in order to best determine the best possible treatment for you. Your practitioner will inquire about your long-term expectations while working with our clinic, as well as considering your current lifestyle choices and habits. The lengthy appointments are just the nature of more comprehensive holistic medicine.
Do you sell products without an appointment ?
We are not a retail distributor. We are not able to accept requests for supplements from non-patients.
Do you see clients with cancer?
Dr. Leah Hollon, Dr. Katie Lundberg and Dr. Tiffany Bloomingdale are all versed in helping clients with cancer support. Visit our Naturopathic Cancer Support page to learn more.  We request that all clients that are seen by Richmond Natural Medicine be also under the care of a oncologist.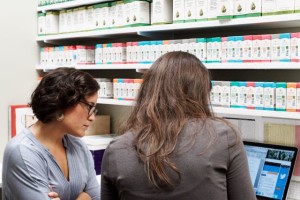 Do you have a Pediatric ND?
All of our Naturopathic Doctors are trained and comfortable in working with children. However, Dr. Casey, Dr. Bloomingdale, and Dr. Allen have a special interest in working with children.  Visit our Children's Health page to learn more.  We request that all children seen by Richmond Natural Medicine be also under the care of a licensed pediatrician.
What is your cancellation policy?
We have a 24 hour cancellation policy which means you must give notice 24 hour prior to your appointment that you will not be attending via voicemail, email, or speaking to a representative at the clinic.
In the event that 24 hours notice is not given to cancel or reschedule a follow up visit, we charge a $75 insufficient notice fee.   Should you need to reschedule your initial appointment and you aren't able to provide a 24 hour notice then you will forfeit your $100 deposit and will need to make a new deposit if you would like to book again in the future.
Why is there a $100.00 charge to my card at the time of booking?
When we are booking your initial appointment we take a credit card to put on file in order to secure and reserve your slot. When you book your appointment this new two hours time frame is reserved specifically for you. This charge is non-refundable, but will be applied to the initial cost of your appointment at the time of checkout. In the event that you reschedule your initial appointment twice, you would need to make another $100 deposit if scheduling a third time.  Once deposit is received, it remains valid for use for 12 months.  After a year, it expires and should another appointment be booked, another deposit it required.
What is your appointment reminder system?
You will receive a courtesy reminder phone call 48 hours prior to your appointment.  For new patients, we will clarify that all new patient intake paperwork was received, and we ask that paperwork is completed prior to coming in for your visit.
What happens if I am late for my appointment?
We typically do not allow late appointments. In the event that a patient will be late the front desk must be informed in a timely manner. At that time it will be determined whether or not the appointment will stand or need rescheduling. In some cases there maybe time for an abbreviated visit.  
What are your success rates?
It depends on each client and their specific condition. We cannot offer specific numbers due to the fact that each individual responds differently to therapy. We have seen varying results that are determined often by compliance and motivation to engage in health. Patients can see varying degrees of results based on their individual needs, motivation, and commitment to the care plan provided by their practitioner.