General Wellness
One of our passions is to help you live an even healthier life. General wellness is all encompassing where we look at everything that makes you special and also pave the way to provide additional vitality and prevention. Some individuals don't have a specific concerns but their goal is to maximize their current health. This is exactly what makes natural medicine different- we assess potential future vulnerabilities and also identify your strengths. This is one of the best ways to practice preventative medicine for a bright and healthy future.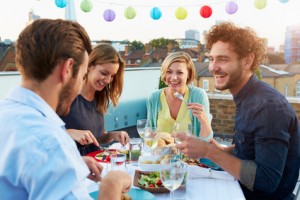 At Richmond Natural Medicine all of our Naturopathic Doctors and other practitioners have extensive experience in helping with General Wellness.
Naturopathic Medicine
Naturopathic medicine is an approach to healing that focuses on lifestyle, diet, homeopathy, botanical remedies and alternative therapies aimed at the individual, at their specific concerns and needs, and their own underlying conditions. Unlike many modern remedies in which one medication or one treatment is expected to fill a general need, Naturopathic medicine understands that we are all individuals and must be considered as such in order to heal.
Herbal Medicine & Nutrition
We also have a Licensed Nutritionist and Clinical Herbalist at RNM to help address your general wellness needs as well.  Nutrition and herbal medicine offers a tailored approach to your individual health needs. You will be in the care of someone who understands appropriate dosing of herbs, interactions with pharmaceuticals, energetic qualities of matching herbs and foods with people, and will be provided a custom compounded herbal formula for your specific needs along with a holistically tailored nutrition plan. By looking at the body as a whole, by identifying areas that can use support, the Herbalist & Nutritionist looks to support you – all of you – to help you back to better health.
Is Naturopathic Medicine for You?
Naturopathic medicine is for everyone. Naturopathic doctors work with patients to get to the heart of their health problems and concerns and work with them to find a solution. Unlike modern medicine's quick fix pills and medicines that often only provide temporary relief – or that don't work at all – natural medicine focuses on helping patients understand the work that is required to make lasting changes, to restore the body's proper balance, and to heal.
Even if you don't feel there is anything specific wrong, but perhaps feel you lack the energy to do what you used to do or feel like you are not quite yourself, there may be an underlying issue that a Naturopathic doctor can help resolve so you do get your energy back an so you do feel like yourself again.
What to expect From Each?
Naturopathic Doctors typically spend more time with their patients in order to develop a strong doctor-patient relationship. Initial consultations are 2 hours and subsequent appointments are 1 hour.  Follow up appointments are made based on your health concerns, to check in and adjust the care plan as needed.  Generally follow ups are 4-6 weeks apart up to a few months a part.  Your ND will recommend the appropriate length of time between visits.
During your first visit, your Richmond Natural Medicine Naturopathic Doctor will gather information about your past and present medical history. They will ask for details about current concerns and symptoms but will also ask in depth questions to gain an overall picture of you, your lifestyle, your habits, family history and outside influences which may be impacting your overall health. They will inquire about your current diet, medications, stress levels, as well as your long-term health goals.  During this process your ND works to create a trusting, healing environment in which patients feel at ease and are able to share fully their concerns from a physical, mental and emotional perspective.
Herbal & Nutrition Appointment
The first appointment with the RNM's Nutritionist and Herbalist is 1.5 hours and will cover health history, primary concerns, a comprehensive body system review, a thorough nutritional assessment and a tongue and pulse assessment. The focus may be more heavily on nutrition, or more heavily on illness or other pathologies depending on the person. Once a clear direction is established based on your health goals, a custom compound herbal formula and a comprehensive nutrition and wellness plan will be created for you.
The follow up appointments are all 1 hour and usually 4 weeks apart. These check ins are important to note improvements, advances, any changes in health, and to adjust your herbal formulas and dosing as needed to support your state of change and recovery.
If you want to know more and which maybe the best fit for your situation, give us a call and we can give you more information on what approach may work for you.
For more information on who maybe best suited to help you, check out our Practitioner Page to view our Practitioner's bios and profiles.