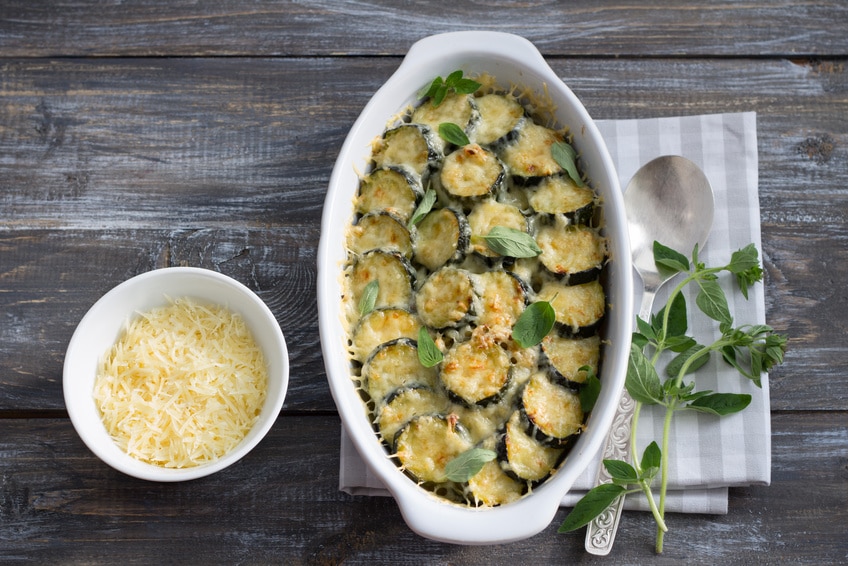 The Nutritionists Table: Delicious Vegetable Recipes for the Holidays
The holidays can often be challenging when trying to balance the sweet and savory with the nutritious recipes.
During the holiday season we are presented with a bombardment of foods, and in my family we always found delicious ways to incorporate vegetables into at least half of our holiday meals. Whether from your garden, market or frozen section, below are some great recipes to try this holiday for some added nutrition and a splash of color!
Uncle Johns Winter Collard Greens (My favorite!)
*Collards are definitely in season now, and taste AMAZING after a frost! We collect ours from our garden out back, and local grocery stores should be well stocked this time of year.
1-2 bunches of collards, chopped (1 bunch per 2 people)
1 whole yellow onion, peeled & chopped
5 cloves fresh garlic, minced
3 tbsp olive oil
2 tsp soy sauce
In a large pot, simmer the onions and garlic in olive oil until just tender. Add in the chopped collards, stir and cover with a tight fitting lid. Reduce heat to low and let steam for 25 minutes. Stir occasionally. They will cook down a LOT.
Once cooked, remove lid and add soy sauce. Stir well and serve.
Squash Posh
6 – 7 yellow squash sliced and steamed
2 large carrots, slices and steamed
½ crown broccoli, chopped and steamed
(Yes, you can steam them all together at once!)
1 onion, sliced and sautéed lightly in butter (substitute earth balance for dairy free)
2 – 6 cloves garlic, minced
1/2 – 1 cup grated cheddar cheese (Substitute nutritional yeast for dairy-free)
large scoop of mayonnaise (Substitute veganaise for dairy free)
2 eggs
Combine mayonnaise, eggs and cheese in a large bowl; add steamed vegetables, sautéed onions and garlic; mix well. Pour into a baking dish. Bake at 350º for 30 – 45 minutes.
Simple Steamed Broccoli
1-2 broccoli crowns, chopped into bite sized pieces
½ lemon (juiced)
2 tbsp parmesan cheese
1/4tsp salt
In a large pot or steamer, steam the broccoli until a vibrant green (about 12 minutes). Remove from heat and transfer to a large bowl. Sprinkle the lemon juice, parmesan cheese and salt on top, mix well and serve piping hot for a splash of green!
Sweet Potato Casserole
This one is basically our dessert – a real sweet treat!
6 medium-size sweet potatoes
¼-1/3cup cup brown sugar (can substitute 1/3 cup honey if desired)
2 eggs
1 teaspoon vanilla extract
1/3 cup milk (unflavored coconut milk makes a nice substitute for dairy free folks)
1/2 cup butter (or earth balance if dairy-free)
Cook sweet potatoes in boiling water 45 minutes to 1 hour, or until tender. Let cool to touch; peel and mash. Combine sweet potatoes, sugar/honey, eggs, vanilla, milk, and 1/2 cup butter; beat at medium speed of an electric mixer until smooth. Spoon into a lightly greased 12″ x 8″ z 2″ baking dish.
Optional Topping (if you really want this to be dessert…)
1/3 cup firmly packed brown sugar
1/3 cup finely chopped pecans
2 Tablespoons all-purpose flour
2 Tablespoons butter
Combine brown sugar, pecans, flour, and 2 tablespoons butter; sprinkle mixture over casserole. Bake at 350º for 30 minutes. Serves 8.
About the author
Lindsay Kluge is a Clinical Herbalist & Licensed Dietitian Nutritionist and received her Masters of Science degree in Herbal Medicine from the Maryland University of Integrative Health in 2012. She has been with Richmond Natural Medicine since 2013, and specializes in therapeutic holistic nutrition, circadian rhythm balance and sleep physiology, digestion, and Ayurvedic nutrition. She offers individualized nutrition and herbal medicine consultations that include meal planning support, custom compounded herbal formulas, nutrition guidance and general wellness support.  Learn more about services that Lindsay offers at Richmond Natural Medicine by clicking HERE.