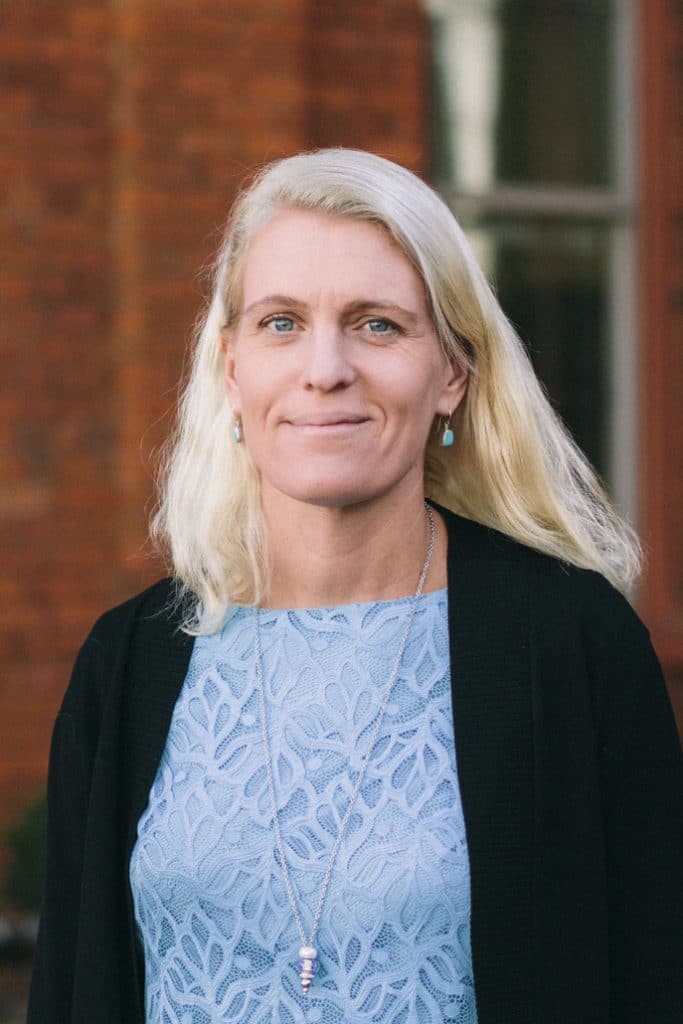 Introducing Dr. Chrissy Davis-Allen ND
Richmond Natural Medicine is excited to announce the arrival of Dr. Chrissy Davis-Allen, ND, who is joining our team of practitioners as a uniquely skilled and dedicated Naturopathic Doctor.
Dr. Davis-Allen is a graduate of Bastyr University and brings her passion for individualized healing to our community here in Richmond. She specializes in women's health, fertility support, allergy support, children's health and naturopathic cancer support. We had the opportunity to sit down with Dr. Davis-Allen as she shared her experience entering the natural medicine world, and what patients can expect when partnering with her on their health journey.
Describe a bit about your journey in choosing to research and practice naturopathic medicine. How has this impacted the way you take care of your own health?
From a young age I was inspired to practice medicine by my very empathetic and professional pediatrician.  I believed that the job would fulfill my desire to help others daily.  When I was in high school my grandfather was diagnosed with cancer and I watched him suffer through months of treatment before passing.  I became determined to learn about hidden cures and perspectives.  In college I was able to study abroad in Costa Rica where I studied ecology and medicinal uses of plants.  This experience inspired me to pursue naturopathic medicine to help others and to utilize the amazing gifts the earth has provided for us.  The naturopathic program required much self evaluation and intervention.  Throughout the journey I was able to address various aspects of myself that needed to be stronger.  Moreover, the experience allowed me to harness my own healing potential so I can then empower others to find theirs.
Is there an area of naturopathic medicine that you feel particularly drawn to?
The beautiful thing about naturopathic medicine is that it encompasses a basket full of treatments that you are able to combine in a unique way for each individual.  I enjoy individual treatment plans that combine all of the elements of naturopathic medicine- herbs, nutrition, homeopathy, physical and energy medicine.  However, if I had to choose a modality that I believe is effective that would be hands on healing.  I believe that as humans we all need to be connected in some way to other beings.  I utilize massage, craniosacral massage, and kinesiology to connect with the individuals I treat.  I believe that this interaction begins to release tension and unhealthy patterns in the physical being that also leads to mental and emotional changes.  These changes begin the healing process that are then supported by other elements.
Describe what homeopathy is to you and how you can utilize this with individual patients.
Homeopathy is a gentle but very effective way to address the whole being.  We are all composed of the aspects of mind, body, and emotion.  The science and art of homeopathy looks at these three aspects and attempts to treat the individual's dis-ease.  I will utilize homeopathy for things as simple as a cough and as complicated as mood disorders to treat the whole person.  I believe it is a wonderful way to stimulate the body's healing.
What can people expect from an appointment with you?
When welcomed into a visit with me you can expect open space for discussion, a ready ear, and lots of questions.  As a naturopath, I often ask questions that you may not be used to from a health practitioner such as many diet and digestive questions.  These answers will help me sew together the story of you.  We will always start out with lots of talk and often end up with a visit to the massage table for craniosacral or kinesiology.  At the end I hope to have allowed you to feel that you were in an open and safe space for sharing and let you walk away with a comprehensive homework assignment. The plan will include a combination of nutritional, herbal, homeopathic, and physical medicine treatments to suit your unique needs.  
Who do you feel can most benefit from your areas of expertise as a naturopathic doctor? Do you have a subset or niche of people that are particularly drawn to work with you?
Throughout my years in practice, I have appreciated working with many individuals but there were several subsets of individuals for which I became a passionate advocate.  I was fortunate to do a lot of work with kids on the autistic spectrum.  It is amazing what the use of nutrition and other natural interventions can do to help quiet the world for these children.  I enjoy working with children in general from general health to more serious ailments.  They are always open and receptive to new ideas and help, even giving up some of their favorite things to feel better.  I have worked with many women going through the transitions of menarche and menopause.  These important transitions can be difficult on many levels.  I have seen that many naturopathic interventions and supports are helpful to ease the discomfort.  Because I worked with chiropractors who focused on musculoskeletal disorders, I saw many people suffering with issues such as fibromyalgia, arthritis, bursitis, carpal tunnel syndrome, and injuries of tendons, ligaments, and muscles.  Lastly, due to living in a diversity of places I have seen numerous types of allergies. Here in Virginia, many plants, grasses and trees grow well due to the mild climate.  Those with allergies can attest to that.  I enjoy helping people to feel better in the outdoors so they can enjoy it.
Outside of the office I enjoy hiking, biking, running, and just being outdoors with my husband and three kids.
We are thrilled that Dr. Davis is here to offer her expertise to our patients at Richmond Natural Medicine.  For more information or to schedule an appointment with Dr. Davis, contact the front desk at 804-977-2634.