Work For Us!  RNM is hiring!
Richmond Natural Medicine is an alternative and integrated clinic that provides holistic care from a variety of practitioners. We offer naturopathic medicine, herbal medicine, acupuncture, and homeopathy as well as, yoga and nutritional services in a compassionate and supportive environment.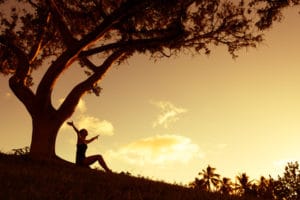 Our mission is to improve lives within the Richmond community using a holistic model that provides compassionate, individualized medicine through education, collaboration, transparency, integrity, and prevention. Our small company prides itself on providing high-quality health care and top-notch customer service.
If we don't have open positions listed, we will always accept inquiries for future positions for our support staff. Forward your resume & cover letter to jobs@richmondnaturalmed.com
Current Open Positions:
Part-Time Patient Relations Liaison (Posted 2/6/18)
Duties include but are not limited to daily front desk and back office operations. Specific duties include patient/client support in answering phones, assisting with appointment scheduling, payment by customers, support with medicinary and communications with patients and practitioners. This individual may be asked to perform reports when deemed necessary. This individual will assist and support the clinic manager or owners in daily functions.
Expectations:
This individual will be courteous, professional, conscientious, team oriented, self-motivated, supportive and must work well with others. This individual may undergo regular scheduled training as well as outside training to better assist with flow and daily operations of clinic. Patient Relations Liaison will also have access to additional training and back-up support when needed. Hours of work are based upon needs of the clinic including daily schedules and practitioner support within the office. Can vary between 15-35 hours.
Quickbooks and/or Accounting experience highly preferred.
To apply, please forward:
1) Cover letter
2) Resume or CV
3) List of 3 references with contact information
For more information about the practice as well as practitioners, please visit our website.  Please direct any inquiries as well as application materials to Robin Seagraves, Assistant Manager of Operations at  robin.seagraves@richmondnaturalmed.com  No phone calls please.