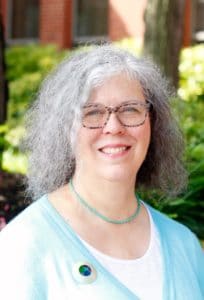 I worked in the high-stress world of advertising and design for 15 years, and in the equally adrenaline-inducing field of corporate communications for 24 years – a total of 39 years of workplace stress. That doesn't include the stress of daily life: relationships, money, and more. Sure, some of the stresses were exciting challenges, but my body didn't know that.
I understand what stress can do to your body, mind and spirit – to your heart, brain, liver, adrenals, kidneys. Your sleep, nutrition, energy level, back, and joints. Your morale, attitude, mental and emotional self. At my lowest point, I experienced only about 2 hours a day in which my mind could focus and my body had the energy to work.
Most of us want to live, and live well. We are survivors. The road back to health for many may prove long and challenging – requiring patience, perseverance, stillness and self-love – things that perhaps we ran short of in the past. At some point, we decide that we want to feel better and must find our way. We may take baby steps or bold steps, but as soon as we are dead serious about healing the broken parts of ourselves, and we make health our priority, we are rewarded with keys that can open the doors to healing.
Qigong – the practice of working with the energetic life-force found in all living things, including ourselves – was the healing key for me. I have studied natural healing practices for nearly 15 years, traveled to China and Thailand to study more, and transformed my own life in a call to minister to others. Like you, there have been aspects of my life that have needed healing. The holistic practices that I offer are the same ones that have given me new life – physically, emotionally, mentally and spiritually. I am honored to share them with you. Qigong practices for self-care, and Medical Qigong treatments can help turn your stress into vitality. Energy Work treatments can help you reach a state of deep relaxation which allows your body to begin to heal itself.
I have been a creative spirit since childhood and have enjoyed formal studies and a long career in art and design. This creativity is inherent in all that I do and I enjoy bringing it into classes and treatment sessions.
Healing:
Healing is a process. It is not always a "cure," but it is always getting to a different, usually better, place. Healing is holistic: physical, emotional, mental and spiritual. Often, what feels like physical pain has its origin in emotions or spirit. Emotional pain can be caused by something physical. The symptoms often do not reflect the cause. Usually, we must remove the pain, discomfort or disease in layers – over time – just like peeling an onion. Frequently, the root cause cannot be directly addressed unless other issues are dealt with first.
Our bodies are miraculous in their innate self-healing wisdom. Our role in healing is to assist, then get out of the way. We can do that by learning good self-care practices and recognizing that everything is energy: food, thoughts, money, verbal expression, attitudes, beliefs, and the people and environments around us. Usually, we must invite some kind of change into our lives in order to heal.
I will work with you in a holistic way to find the source of your pain or discomfort. Many people feel better after just one class or treatment; others see that they must take time to patiently and lovingly peel away layers of imbalance and pain. Whatever your situation, know that I will appreciate your trust, value your confidentiality, and bring all that I have to assist you with your own self-healing.
Richmond Natural Medicine is happy to have Joy Black as a practitioner and an instructor. She offers Medical Qigong and Energy Work therapies including Chi Nei Tsang, Healing Touch, Reiki, and more. She also teaches several classes, including Qigong, to patients and clients of Richmond Natural Medicine.