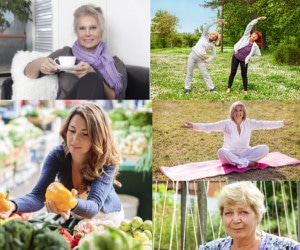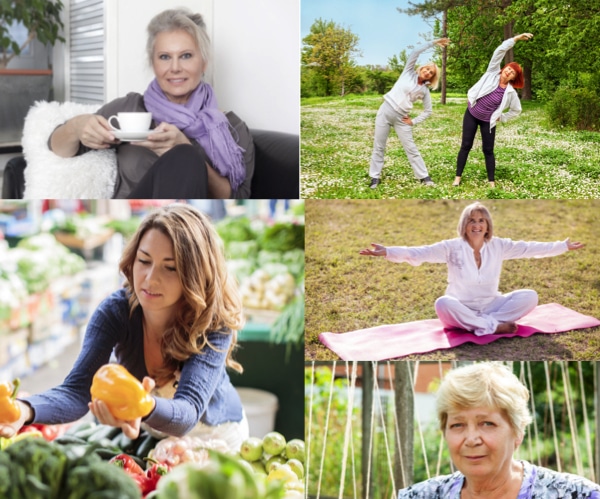 Gender and aged based health issues must be understood and properly identified to be treated effectively. Just as childhood health issues are very different than adult health issues, so too are women's issues distinct from those of men. There are many issues complicating women's health issues, some of which are based in stereotypes and some of which are based in traditional roles and perception. Naturopathic medicine breaks down the stereotypes to get to the root of women's health issues.
Naturopathic medicine is an approach to healing that focuses on lifestyle, diet, homeopathy, botanical remedies and alternative therapies aimed at the individual, at their specific concerns and needs, and their own underlying conditions. Unlike many modern remedies in which one medication or one treatment is expected to fill a general need, Naturopathic medicine understands that we are all individuals and must be considered as such in order to heal.
The Truth about Hormones
Too often when women experience health concerns the automatic response is to assume hormones or a hormone imbalance is the cause. While this may be true in some cases, in other cases there are underlying causes beyond hormones that are creating symptoms and that can create even more serious problems if ignored because the problem is an assumed stage of life or hormone issue.
It is also important to understand that even when hormones are the cause, even when we've reached that aforementioned stage of life for instance, that hot flashes or nights sweats or weight gain or whatever other stereotypical condition strikes, that we don't have to just accept it because it is what women must go through. Naturopathy can actually address the underlying causes of many assumed hormonal symptoms and provide relief.
Caretaker Burnout
Another issue common in women is 'Caretaker Burnout.' Despite our modern times it is still women, in many households, who maintain the role of caregiver – for the family, for children, for aging parents. There is also the underlying perception that women must be strong, or super-women in juggling all that needs to be done. Unfortunately in many cases this leads to women giving all they can give and pushing aside any twinges or health concerns they may have personally because they 'don't have time to be sick' or because the family will fall apart without them, or simply because they feel someone needs them.
Unfortunately this often means women push themselves to the point of breaking before they seek help. Caretaker burnout can manifest in many ways and can cause serious illness if not addressed in time. A Naturopathic doctor can help women look at their lifestyle, diet, also how much time they actually take for themselves, and can help direct women to a more balanced approach to living, and one that will help sustain them and help them continue to do what they need to do.
Is Naturopathic Medicine for You?
Naturopathic medicine is for everyone. Naturopathic doctors work with patients to get to the heart of their health problems and concerns and work with them to find a solution. Unlike modern medicine's quick fix pills and medicines that often only provide temporary relief – or that don't work at all – natural medicine focuses on helping women understand the work that is required to make lasting changes, to restore the body's proper balance, and to heal.
Even if you don't feel there is anything specific wrong, but perhaps feel you lack the energy to do what you used to do or feel like you are not quite yourself, there may be an underlying issue that a Naturopathic doctor can help resolve so you do get your energy back an so you do feel like yourself again.
Women's Health Issues Naturopathic Medicine Can Help With
Low libido
Hypothyroidism
Constipation
Low energy
Weight gain
Sleep issues
Mood or irritability concerns
Transition stages including menopause (night sweats, hot flashes)
Menstrual issues
PCOS
 RNM Practitioners Providing Naturopathic Help with Women's Health
At Richmond Natural Medicine all of our Naturopathic Doctors and other practitioners have experience in helping with Women's health.
For more information on who maybe best suited to help you, check out our Practitioner Page to view bios and profiles of our practitioners.