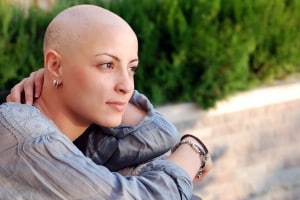 Naturopathic medicine removes obstacles to healing and supports the body's self-healing process. These qualities make it effective as an adjunctive medical option to conventional cancer treatments, such as medication, chemotherapy, surgery and radiation, which can place stress on the immune system and overall health.
While standard medical care tends to treat the disease state due to the seriousness of the condition, the individual is at the center of naturopathic medicine, which means that the side effects and other imbalances that occur alongside cancer therapies can be supported in order to improve the individual's quality of life. Quality of life is different for each person. Some people are nauseated, unable to eat, exhausted, or have pain. Some people are at peace with the physical symptoms but immobilized where they lack the ability to walk, visit friends or family or even garden. This ability to improve an individual's health reserves and quality of life with naturopathic treatment is at the center of each person's individualized plan. It is about living with vitality in whatever condition one finds themselves in.
Studies have found that integrative cancer therapy, which is treatment that combines alternative and conventional medicines, is a growing area of oncology that can improve results by reducing side effects, improving quality of life, and even potentially decreasing the amount of medication needed for cancer treatment in some cases.
Naturopathic medicine can help with lifestyle support including stress management, sleep support, strength/stamina and in some cases use nutrition or supplements to improve quality of life and diminish side effects of certain drugs. Each person is different despite staging and diagnosis. As an example, the amino acid glutamine can protect and repair the gastrointestinal tract from certain medications and/or chemotherapy damage but it may not be indicated for every individual and in some cases could be harmful. Additionally, Omega-3 fatty acids also help boost nutritional status as well as reduce the pain and other inflammation symptoms associated with cancer treatment but may be contraindicated with certain chemotherapy regimens. Thus each person is different and their individual needs can also change from week to week based on their health condition.
Naturopathic Treatment During Chemotherapy and Radiation
Naturopathic medicine is particularly helpful for offsetting the side effects of chemotherapy and radiation. It can help alleviate appetite loss, nausea, constipation, diarrhea and fatigue while simultaneously supporting the effectiveness of these chemical and radiation treatments. The goal is to thrive regardless of the condition one is in. Oncologists and naturopathic doctors have the same goal which is survivorship and thus the goal is to work collaboratively for the best interest of the patient. There are various hospitals and medical centers throughout the United States that have included naturopathic services into in-patient and out-patient facilities for oncological support due to its effectiveness and the role it fits with treating the whole person.
Due to intense side effects, chemotherapy and radiation can cause a patient to feel a loss of control over their health. Naturopathic treatment can help them reclaim it by focusing on areas, such as lifestyle, diet and herbs and nutritional supplement treatments that they can control. This approach can support them holistically, physically and emotionally. Maintaining a healthy outlook is key to supporting a patient's ability to fight against disease.
Rebalancing After Treatment
After a patient goes through conventional cancer treatment, toxic effects can remain in the body, which naturopathic support can help remove. Other natural treatments, such as massage, Chinese medicine and nutrition, can also help the patient rebalance and rebuild overall wellness. After cancer treatment it is vital to support normal immune function. Cancer is a result of a complicated set of processes where the body fails to identify or kill cancer. Additionally, after chemotherapy, radiation, surgery or a combination of these, the immune system has become further suppressed. Secondary cancers do occur in some cases from the specific therapies used for the original or primary cancer. In all of these situations, support is needed for the immune system and for repair. This can be done through naturopathic therapies that support a new pattern of health.
---
Practitioners Providing Naturopathic Cancer Support at Richmond Natural Medicine: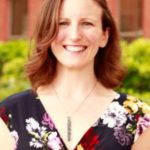 Dr. Tiffany Bloomingdale is a Naturopathic Doctor with experience in Naturopathic Cancer Support. Dr. Tiffany Bloomingdale is an east coast native. She moved from upstate New York to Portland, Oregon to pursue her degree in naturopathic medicine from the National College of Natural Medicine. Bringing this knowledge back home was always important to Tiffany. Dr. Bloomingdale believes that listening to her patients' stories is of the utmost importance.  She believes these narratives are flashlights that help to illuminate who the person is behind the symptoms and diagnoses— revealing joys, challenges, responses, reactions, longings and fears. She loves how the philosophy and modalities of naturopathic medicine find relevance in and offer support to the most personal nuances.  Click HERE to learn more about Dr. Tiffany Bloomingdale.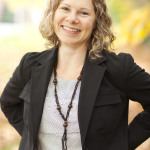 Dr. Katie Lundberg is a Naturopathic Doctor also with experience Naturopathic Cancer Support. Her training includes a Bachelor's degree in Psychology from Rollins College in Florida, a degree in Naturopathic Medicine from Bastyr University, and a Masters in Acupuncture and Oriental Medicine. She has interned at the Cancer Treatment Centers of America and completed a naturopathic residency at Water's Edge Clinic in Seattle, WA focusing on detoxification and hormone management. Dr. Lundberg has also completed the National Acupuncture Detoxification Association (NADA) training, using acupuncture to minimize the withdrawal effects from addictive substances. She is a member of both the American Association of Naturopathic Physicians (AANP) and the Oncology Association of Naturopathic Physicians (OncANP).  Click HERE to learn more about Dr. Katie Lundberg.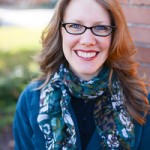 Dr. Leah Hollon, Naturopathic Doctor and Co-Owner of Richmond Natural Medicine has experience helping cancer patients find the best options for support during their treatments. She is well versed in cancer care during her experience as a Naturopathic Doctor and has established a working relationship with many Medical Oncologists. Dr. Hollon received her Bachelors of Science in Psychology from Virginia Commonwealth University (VCU) Master in Public Health from VCU School of Medicine. She completed her Naturopathic Medical Degree from the National College of Natural Medicine in Portland, Oregon. She is a member of the American Association of Naturopathic Physicians, Virginia Association of Naturopathic Physicians, Oregon Association of Naturopathic Physicians and the  Oncology Association of Naturopathic Physicians, she is currently in the process of working towards her credentials to be Board Certified in Naturopathic Oncology  (FABNO).  Click HERE to learn more about Dr. Leah Hollon.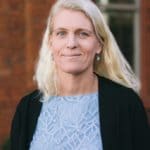 Dr. Chrissy Davis-Allen is a Naturopathic Doctor at Richmond Natural Medicine, where she treats patients with herbs, homeopathy, nutritional therapy, and craniosacral therapy. Dr. Davis-Allen enjoys seeing patients of all ages addressing children's health, women's health, fertility, cancer support, and allergies. She graduated from Bastyr University with her doctorate in naturopathic medicine where she received certification as a massage therapist, doula, and craniosacral therapist. Dr. Davis-Allen has practiced naturopathic medicine in Connecticut, Colorado and Virginia since 2001. Click HERE to learn more about Dr. Chrissy Davis-Allen.
See our book an appointment page for more information on booking an appointment with these practitioners. Richmond Natural Medicine requires all clients seeking Naturopathic Cancer Support to be under the care of a Medical Oncologist.
---