Learn How To Read Supplement Labels with Dr. Leah Hollon, ND, MPH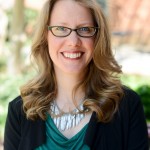 Trying to live a healthier life by using Supplements? With so many different brands and options, how do you pick the right one? Naturopathic Dr. Leah Hollon, ND, MPH gives unbiased basic information how to read and access supplement labels. This 90-minute course will give you:
The ability to list the specific top supplements in the U.S.
Identify potentially concerning OTC products, botanicals, and/or supplements for the general public including manufacturing practices.
Compare and contrast various botanical medicines and/ or supplements and their usage for the top multiple chronic condition / disease states.
Cost: $30