PRIVATE YOGA AND MEDITATION SESSIONS
"The only way out, is through" – Robert Frost
Over 5,000 years ago in India, the early concepts of yoga were just evolving but one notion was well defined. Yoga was to be taught directly to only 1 student at a time. This enabled the teacher to tailor and personalize the practice to their student's needs and abilities.
Richmond Natural Medicine sees the value of this type of interaction where teacher and student can create a working, trusting relationship that can build over time. By being familiar with one's pre-existing health conditions, goals, and preferences, the teacher is able to design a safe, effective practice.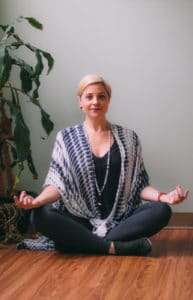 Benefits of Private Yoga and Meditation Sessions:
After a brief-check in, the instructor is able to design a class on the spot tailored to one's mood and energy level
Certain postures can be modified or removed from a practice due to health conditions and/or physical limitations
Certain postures and breath techniques can be added to target a specific health condition
Sessions can be tailored to certain goals, whether they be physical, mental, emotional, or spiritual
Ability to ask questions in a confidential environment and receive individualized guidance and support
Who Can Benefit From A Private Yoga Class:
If you are interested in taking a yoga class, but are apprehensive or overwhelmed about the group setting aspect
If you are interested in learning how to create an at-home yoga and meditation practice
If regular classes are not accommodating of existing health conditions and/or physical limitations
If you are looking to transform into your best Self
What to Expect:
5-10 minute check-in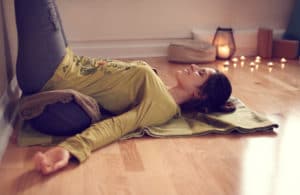 Personalized approach tailored to one's mood and energy level which may consist of:
Meditation
Mindfulness techniques
Mantras (repeated phrases)
Breath Techniques
Asana (poses) may include yang, yin, and restorative elements
Bhavana (visual Imagery)
Mudras (hand gestures)
Sankalpa (intention/affirmation)
It is advised that 3 sessions be scheduled initially, no more than a week apart. After the third session, practices may continue weekly, bi-weekly, or monthly based on the individual's needs.
Research and Studies: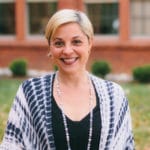 Lindsey Wrable is a 500 HR Registered Yoga Teacher and offers small group yoga and meditation classes as well as private sessions. She is experienced in a number of different styles of yoga and able to personalize sessions based on one's needs and abilities.  She specializes in mood management and is passionate about providing relief to anyone who suffers from compulsive thoughts, anxiety, depression, low self esteem, and a feeling of disconnect with self and others. To schedule an appointment with Lindsey Wrable, our Yoga and Meditation Instructor, please contact the office at 804-977-2634.