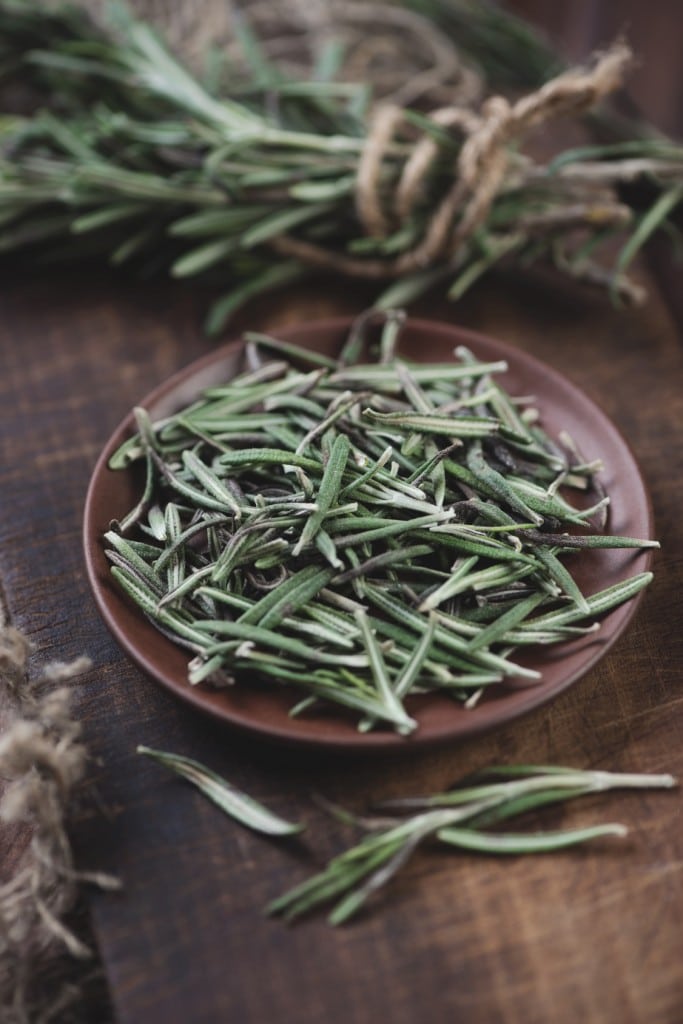 Rosemary and cognitive function – Medicine from the Kitchen
Did you know that you have some powerful medicines right in your kitchen or in your flowerbed?
The accessibility and affordability of herbal medicines are abundant and often utilized by both lay people and the conventional medical community alike. I am a big fan of kitchen medicine and using what I have on hand to remedy health situations when the need arises. It's much more common than you may think to use botanical medicines for simple remedies, and even more research is coming out now on the clinical use of herbs to support all kinds of health related issues. I always love to see simple and effective botanicals being used in mainstream practice, and I love it even more when scientific studies validate their clinical use.
While I was a graduate student at the Maryland University of Integrative Health, I helped to facilitate one of the first human clinical trials on the medicinal effects of Rosemary (Rosmarinus officinalis L) and cognitive function in the elderly. This was a truly special study because it was one of the very first double blind placebo controlled human studies on the use of a medicinal herb, not just an animal trial. It was even more exciting to see the proven positive benefits of just culinary doses (750mg) of rosemary enhancing and speeding up memory function after only a few trial days.
It has even been noted in medical records since the late 1600's that inhaling rosemary (oil or the aroma of the leaves) sparks the memory and speeds up a sluggish mind. This is most likely because of the high concentration of 1,8-cineole in the leaves which can quickly become integrated with the blood stream through even just the nasal passages and cross the blood brain barrier. Once in the brain, 1,8-cineole can increase dopamine release in brain cells, often leading to a sense of alertness, contentedness and mental agility.
Below are some recent clinical studies done on Rosemary and their integration in the modern medical world. You can check out the study for yourself, and maybe find a couple of rosemary plants to plant in your yard in the coming seasons. The next time you're making dinner, throw a little rosemary in the recipe and get a dose of good medicine!
 Short-term study on the effects of rosemary on cognitive function in an elderly population
Phytochemical analysis of essential oil from Rosmarinus officinalis L. of Iran
Blood Levels of 1,8-Cineole and Locomotor Activity of Mice After Inhalation and Oral Administration of Rosemary Oil1
About the author
Lindsay Kluge is a Clinical Herbalist & Licensed Dietitian Nutritionist and received her Masters of Science degree in Herbal Medicine from the Maryland University of Integrative Health in 2012. She has been with Richmond Natural Medicine since 2013, and specializes in therapeutic holistic nutrition, circadian rhythm balance and sleep physiology, digestion, and Ayurvedic nutrition. She offers individualized nutrition and herbal medicine consultations that include meal planning support, custom compounded herbal formulas, nutrition guidance and general wellness support.  Learn more about services that Lindsay offers at Richmond Natural Medicine by clicking HERE.