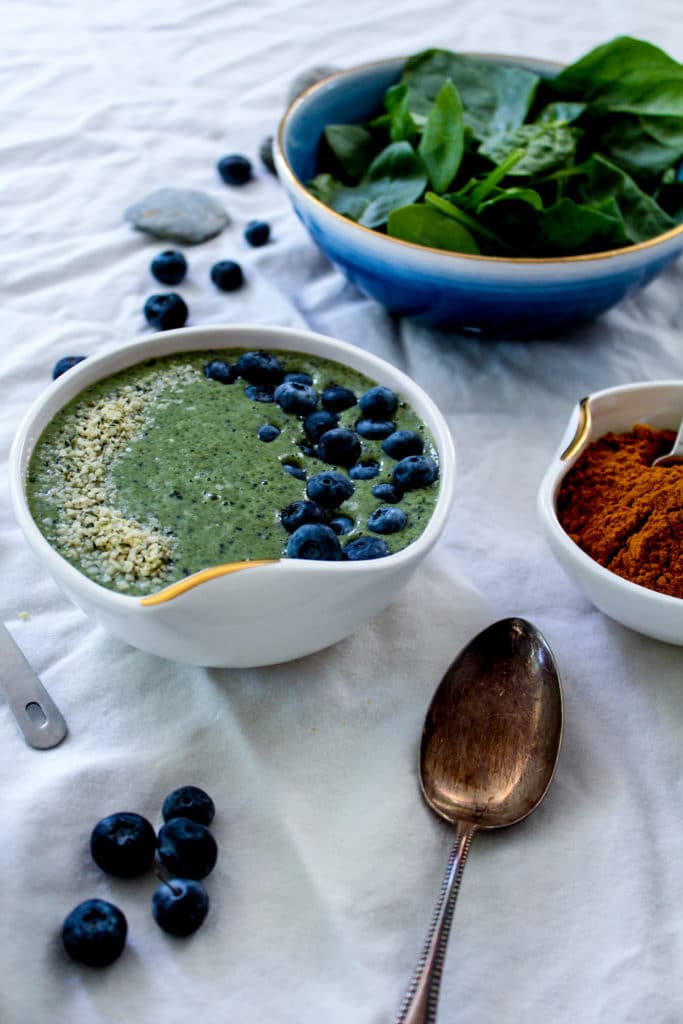 Simplifying Your Morning Smoothie
Morning smoothies are simple and easy and can be adjusted to fit into even the most hurried morning routines
Morning smoothies are so versatile. I love making smoothies in the morning to really pack in lots of veggies and fruits and proteins. One of the most common reasons people skip breakfast is "I just don't have time" (or in most cases, "I just don't make time").  As much as I'm in the camp of making breakfast, for some folks, this just isn't going to happen. Morning smoothies however, can be tailored and pre-planned to make it into your morning with some simple tips and forethought.
Try these steps when your next busy week is coming up
Pre-plan your weekly smoothies.
Shop accordingly and collect your ingredients in one shopping trip.
Measure out your ingredients into storage containers for quick access. Add all of your ingredients into the container except for any liquids.
Store these containers in the refrigerator (or freezer if you like cold smoothies).
Grab one each morning, add to a high speed blender along with any liquids, blend, and enjoy.
Ideally, pour into a bowl and top with fresh fruits, granola, or something chewable as this will trick your stomach into staying fuller longer.
Blueberry, Banana & Hemp smoothie recipe
1 handful fresh spinach
½ cup blueberries
2-3 tbsp hemp seeds
1 ripe banana
1 cup unsweetened almond milk
1 tbsp turmeric
Blend together until creamy. Top with fresh blueberries and hemp seeds.
Optional Protein add in's
Protein powder such as rice, pea, whey or soy
2-3 tbsp tahini
2-3 tbsp nut butter (peanut, almond, walnut)
About the Author:
Lindsay Kluge is a Clinical Herbalist & Licensed Dietitian Nutritionist and received her Masters of Science degree in Herbal Medicine from the Maryland University of Integrative Health in 2012. She has been with Richmond Natural Medicine since 2013, and specializes in therapeutic holistic nutrition, circadian rhythm balance and sleep physiology, digestion, and Ayurvedic nutrition. She offers individualized nutrition and herbal medicine consultations that include meal planning support, custom compounded herbal formulas, nutrition guidance and general wellness support.  Learn more about services that Lindsay offers at Richmond Natural Medicine by clicking HERE