Tap Into the Power of the Spring Season
We are now officially in Spring! This is the time of year where growth and transformation really takes place.
Spring is also a great time to take stock of our lives and see where we can improve, grow and blossom. What can we focus on that helps us feel alive and vibrant? This is a great time to check-in with yourself about what you want and need, in order to live the life you desire.
Here are some of my top recommendations on how you can tap into the power of the Spring season and align yourself with its renewed energy:
Spend time in nature – go for a walk or a hike, have a picnic, check out your local park, etc. The added daylight hours will allow you to get some sun and Vitamin D, while being in nature is generally great for your mood and energy. Being outside will help you connect to the rhythm of the season.

Bring nature to you – maybe plant a garden, or buy some new household plants or flowers – having plants in your living space can literally help infuse a breath of fresh air into your home.

Purify your living space – reduce clutter and donate clothes and household items that you don't need (i.e. do some "Spring cleaning").

Purify your body – look into your diet and consider what may need to change in order for you to feel your best. Drink plenty of water to keep yourself hydrated and able to "flush out" toxins from your system.

Move your body – with the added sunlight hours and uplifting energy of the season, you'll likely notice your own energy and desire to move will increase. Take advantage of this and get moving! Try something new, or stick with what you already enjoy, but make a commitment to move your body on a regular basis.

Connect with joy – Spring is all about uplifting energy so try a new hobby or spend time with those who make you laugh and feel good.

Grow! Set intentions for what you want in your life and write them down. Whether it's a habit you want to start or quit, business or job shifts, changes in personal relationships, etc – be specific and write down your goals. This will inherently help you manifest your intentions and create the change you seek.
Spring is a great time to start re-prioritizing and recommitting to your personal and health goals. If there's anything you are working on that you would like support in, don't hesitate to reach out.
Happy Spring!
About the Author: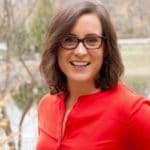 Dr. Bridget Casey is a Naturopathic Doctor at Richmond Natural Medicine, where she enjoys seeing patients of all ages and a variety of conditions, including hormone dysregulation and chronic digestive disorders. Dr. Casey utilizes various forms of natural medicine, including herbs, nutrition, homeopathy and lifestyle counseling. She received her doctorate in naturopathic medicine from the National College of Natural Medicine (NCNM), in Portland, OR and completed her residency in family practice right here at RNM.  Click HERE to learn more about Dr. Casey.