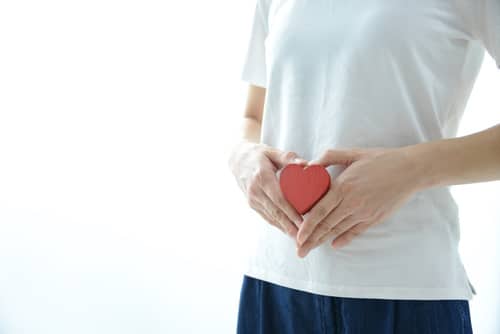 What's SIBO? Learn More about Small Intestine Bacterial Overgrowth
Dr. Mandy Reckers, ND, shares her answers to commonly asked questions about SIBO.
As a naturopathic doctor, you see patients with gastrointestinal health issues relatively often. Can you talk about how you became interested in GI health?
When I was in naturopathic school and was under a ton of stress, that became the focus of my healthcare for a period of time. I found out that I was gluten intolerant. It was mostly with my own struggles that I ended up learning a lot.  Once I began practicing, I discovered that most of my patients had some kind of GI dysfunction. I found that was often the root of so many things and felt like I needed to learn as much as possible about it.
How would you describe the importance of the GI system compared with other body areas, and a naturopathic doctor's particular approach to treating it?
If you don't have a healthy gut then it is hard to be healthy. We look at things in a much more detailed manner than a lot of other health professionals as far as gut health goes and then once we identify imbalances we look for the cause. Not that that doesn't happen in conventional medicine, but in naturopathic medicine, we think: What caused this dysfunction to happen? Remove the following: Is it too much stomach acid, or not enough stomach acid? Is it the way the sphincter works between the stomach and small intestine?
A gastrointestinal health issue that has been gaining attention in recent years is small intestine bacteria overgrowth, or SIBO. Can you talk about what SIBO is and some of the symptoms associated with it?
I would describe SIBO as a chronic infection of the small intestine. We want plenty of bacteria growing in the large intestine, but sometimes too much bacteria grows in the small intestine. This can cause gas, bloating, abdominal pain, diarrhea, constipation, reflux, and a whole array of seemingly unrelated symptoms.
What causes it?
There are many things that cause it, but I find that one of the main factors is stress. There is a huge connection between the gut and the brain. When you are under chronic stress the GI system is unable to function normally. Gut motility slows down and not only can too much bacteria migrate into the small intestine, but the food moving through also slows down, feeding the misplaced bacteria.
How can it impact a person's health?
The small intestine is arguably one of the most important parts of the digestive system. It's where we absorb the vast majority of nutrients. For this reason, it is so incredibly important that the small intestine is very healthy.
The walls need to be strong so that the nutrients can get through and but keeps problematic things out.
If SIBO damages the walls of the small intestine, what types of problems does this cause?
When there is overgrowth of bacteria in the small intestine, the intestinal wall can become inflamed. This can cause the junctions where nutrients are absorbed into the bloodstream to become too large, resulting in "leaky gut." One of the big problems is that proteins that are not fully digested can be absorbed, triggering the immune system to react. This is a major cause of multiple food sensitivities.
This explains why gut issues, and often SIBO, are often found in those with autoimmune conditions, allergies, and other conditions that involve an overly reactive immune system.
What types of conditions can be caused or aggravated by SIBO?
Definitely IBS, but also restless leg syndrome, rosacea, scleroderma, interstitial cystitis, Crohn's disease – and a lot of others.
There are a lot of gastrointestinal health issues. What is the best way to find out if a person has SIBO?
There is a breath test that is considered easy and reliable. A patient will eat a special diet for a day, drink a sugar solution and then take breath samples over the course of two to three hours. The breath samples show how much gas is produced from the fermentation in the gut from the bacteria. It gets into the bloodstream and comes out through the breath and that will indicate overgrowth if it is present.
How do you help people eliminate it? Does it take a long time?
We begin by decreasing the bacterial population with anti-microbials, which can vary depending on the person. As naturopaths, we often go the herbal route. It is also important to shift to a special type of low carbohydrate diet to improve gut motility.
Treating it is a process that can take some time. It's common for the person to have had the problem for a long time and the overgrowth to be severe. You also have to train the gut to work properly again so the SIBO doesn't come back.
How would the dietary changes work over the long term?
We usually start people on a pretty strict diet for a period of time to get the SIBO completely under control – most people feel really good at this point, so it's easy to stick to. For prevention, most people have to stay on a relatively low carbohydrate diet, especially keeping simple carbs and sugars to a minimum. Some people have to stick closer to the diet than others. The motivation is that people feel normal again – it can be life-changing!
Resource: www.siboinfo.com
Are you looking for relief with your digestive issues?  Have the treatments and medication offered to you only masked your symptoms?  Contact our office at (804) 977-2634 to book an appointment with one of our practitioners.
About the Author

Dr. Mandy Reckers is a Naturopathic Doctor at Richmond Natural Medicine where she enjoys helping people in the areas of Gastroenterology, Dermatology, Autoimmunity, & Women's Health.  She received her Doctorate in Naturopathic Medicine from National University of Natural Medicine in Portland, Oregon, the oldest accredited naturopathic medical university in North America.  She has been helping to heal patients in the Richmond area since 2010, and at Richmond Natural Medicine since 2013.  Click HERE to learn more about Dr. Reckers.