YOGA AND MEDITATION AT RICHMOND NATURAL MEDICINE
What is Yoga?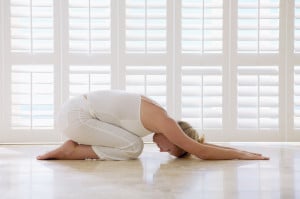 "Yoga is not about touching your toes, it's about what you learn on the way down." – Judith Hanson Lasater
Yoga is an art and science created to unify the body, mind and spirit.  This ancient, 5,000 year old practice from India has gained much popularity with Westerners over the last few decades due to it's healing properties.  It encourages one to find peace through present moment awareness, self-acceptance, and a deeper understanding of the laws of the universe.
Along with breath control, bodily postures, and simple meditation, an emphasis is placed on a right way of living (otherwise known as the 8 limb path), where ideologies such as loving kindness, truth, and discipline are explored.
What is meditation?
Most of the time, we are not using the mind, the mind is using us.  Meditation is a way to quiet one's thoughts and achieve a deep sense of peace.  Breath retention, mantras, and/or visualization tools can be used to help one reign in compulsive thinking and find a moment of stillness.
There is no one size fits all when it pertains to meditation.  It is a very personal practice.  It helps to try out different techniques to identify what works best for you.  
Who should do yoga?
Everyone!  Krishnamacharya once said, "If you can breathe, you can do yoga."  Breath control is the cornerstone of any yoga practice.
Yoga is not about being flexible or learning how to do handstands.  It is about stretching and strengthening your body, focusing your mind and relaxing your spirit.  It is a personal practice which can and should be tailored to each individual.
The Benefits…
Yes, yoga offers numerous physical benefits such as increase flexibility, weight loss, decrease in pain, and improved balance and posture.  But in additional to the physical, yoga can also be transformational in so many other ways.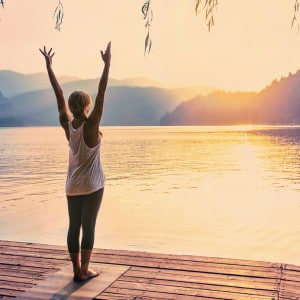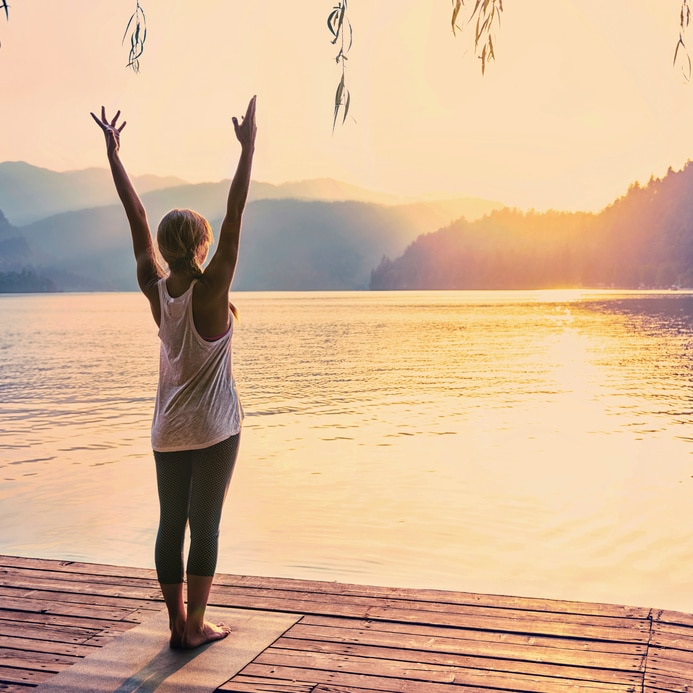 Yoga teaches you to settle your mind in a world consumed with chaos and overstimulation.  It encourages self love and compassion for others.  Through yoga, one is able to create harmony and balance between the mind, body and spirit.
Click Here to see additional benefits….
Meditation is another powerful tool, which can positively impact one's physical, emotional, and mental health.  Meditation brings the brainwave patterns into a relaxed state, which encourages and develops concentration, clarity, emotional positivity and a calm seeing of one's true nature. Not only does meditation reduce stress and anxiety but it increases your ability to handle stressful situations.
What to expect…
Yoga intake paperwork will be emailed to you prior to your session.  This will enable you to list ailments or conditions that may influence our time together along with the opportunity to indicate what you are hoping to get out of our practice(s) together.
The sessions themselves will last approximately 60-75 minutes and typically include the following:
Brief check-in regarding mood, energy, and physical body
Meditation or mindfulness practice
Guided breath work and imagery
A series of postures and stretches tailored to your unique needs
Philosophies and ideologies that support the yogic way of life
The practice will take place in our tranquil community room across the hall.  Blocks, mats and blankets will be provided but please feel free to bring your own. Attire is whatever you are comfortable moving in.
Lindsey Wrable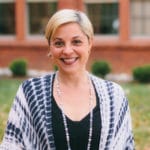 is a 500 HR Registered Yoga Teacher and offers private yoga and meditation sessions at Richmond Natural Medicine. She is experienced in a number of different styles of yoga and is able to personalize practices just for you.  She specializes in mood management and is passionate about providing relief to anyone who suffers from compulsive thoughts, anxiety, depression, low self esteem, and a feeling of disconnect with self and others. To schedule an appointment with Lindsey Wrable, our Yoga and Meditation Teacher, please contact the office at 804-977-2634
Hear from RNM's Yoga Instructor Lindsey Wrable about Yoga Classes at RNM