Call For an Appointment at 804-977-2634
Natural Healing in a Compassionate and Supportive Environment
Richmond Natural Medicine is an alternative and integrated clinic that provides holistic care from a variety of practitioners. We offer naturopathic medicine, herbal medicine, acupuncture, nutrition and homeopathy as well as yoga in a compassionate and supportive environment.
Our mission is to improve lives within the Richmond community using a holistic model that provides compassionate, individualized medicine through education, collaboration, transparency, integrity, and prevention.
Learn More About Richmond Natural Medicine from the practitioners:
How We Can Help
At Richmond Natural Medicine we offer a variety of comprehensive holistic healthcare solutions for individuals at every stage of life. Each of our practitioners is extensively trained and fully accredited within their field, held to the highest levels of professional accountability. Some of our professionals have also completed residency training. Our training and clinical experience allow us a unique perspective on health and wellness. We often collaborate with the practitioners within our office, as well as other medical professionals (including primary care physicians and specialists) to ensure the very best care for each person who walks in the door.
MEET OUR TEAM
We are a dynamic group of individuals that has found one another due to common values, goals and lifestyle. We believe in empowering those around us to live vital lives and feel fortunate to be working with one another at RNM. Our collaborative work with one another and those within our community provide us with a wealth of knowledge and insight to assist various individuals regardless of gender, age, race or creed. We value our other colleagues within the natural medicine arena as well as our colleagues within the modern medicine field and believe that together we best serve the needs of Central Virginia and our direct community within Richmond.
Do We Accept Inurance?
Unfortunately, we do not accept insurance for payment of our services. naturopathic medicine is not covered by health insurance in Virginia at this time. The current medical model does not fully recognize the strengths of preventative holistic medicine. Steps are currently being taken here in Virginia and across the country to give more recognition to naturopathic medicine. You may check with your insurance company to see if they offer out-of-network coverage for alternative or complementary care. 
Fortunately, those individuals with a HSA (health savings account) or FSA (flexible spending accounts) are often able to use these plans toward naturopathic care. In these cases, we can provide you with necessary paperwork and itemized receipts. You should check with your HSA or FSA Provider for more information and specific rules.Some insurers in Virginia will cover acupuncture, and in these cases will will again provide necessary paperwork for reimbursement.  Contact your provider for more information.
What Are Our Success Rates?
It depends on each client and their specific condition. We cannot offer specific numbers due to the fact that each individual responds differently to treatment. We have seen varying results based on how closely patients follow the care plan set up for them by their practitioner. Each patient will see varying degrees of results based on their individual needs and commitment to achieving good health.
What is your cancellation policy?
We have a 24 hour cancellation policy which means you must give notice 24 hour prior to your appointment that you will not be attending via voicemail, email, or speaking to a representative at the clinic.
In the event that 24 hours notice is not given to cancel or reschedule a follow up visit, we charge a $75 insufficient notice fee.   Should you need to reschedule your initial appointment and you aren't able to provide a 24 hour notice then you will forfeit your $100 deposit and will need to make a new deposit if you would like to book again in the future.
Why are initial appointments so long?
Your initial appointment will be an in-depth review of your past and present medical history.  Your practitioner will aim to obtain a full overview of who you are and what your needs are during this time. You can expect a discussion that looks beyond your presenting symptoms to the overall picture of your health, in order to best determine the best possible treatment for you. Your practitioner will inquire about your long-term expectations while working with our clinic, as well as considering your current lifestyle choices and habits. The lengthy appointments are just the nature of more comprehensive holistic medicine.
Check our Reviews
At Richmond Natural Medicine, we take pride in providing the best possible patient experience. We understand that part of making your decision about whether we are a good fit for providing care for you and your family depends on the experience of others. We are always seeking feedback from our patients about their experience as we strive to improve our service every day. Read below some highlights from our reviews and continue to our collection of online reviews.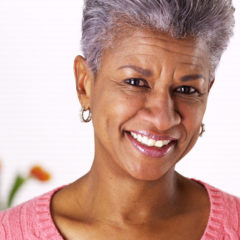 DK
Yesterday I just had another supportive and helpful visit with Dr. Hollon. I continued to be amazed by the time and care I received at every appointment. We are truly fortunate to have this high level of natural medicine care in Richmond.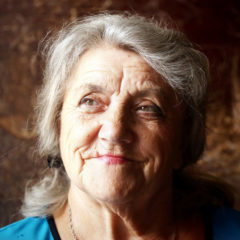 SC
It is worth every minute and penny to go to Richmond Natural Medicine, they give you the resources and education to heal your body. And they work with traditional medicine with supporting it with eastern and natural medical knowledge.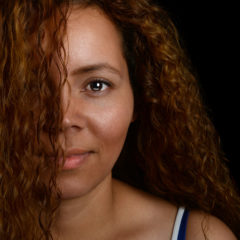 BD
Lindsay Kluge was wonderful to work with. She listened to everything I had to stay and I didn't feel rushed like a ``typical`` doctor visit. Lindsay took the time to explain in detail how my body could be reacting to intolerances and I learned things I never knew. I also really liked how alternative food options were provided (and websites). I would definitely recommend Richmond Natural Medicine to others!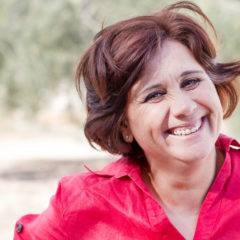 VB
The office is very relaxed and calming. I learned quite a bit about things I can do to make healthy choices. Dr. Lundberg was very informative. I really like that the appointment was not rushed and she answered all of my questions.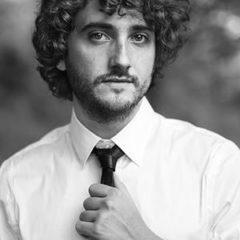 VS
I had the best doctor appointment I have ever had! I walked in thinking I was crazy and that all my physical problems were in my head! For years, doctors have put me on medication after medication without ever taking the time to figure out what the problem is! Dr. Reckers spent time with me and truly cared about me and my situation! In my first appointment we have two tests underway! In just five weeks, we have at least an idea of where to start treatment! Walking out of my appointment, I had a smile on my face and felt the world had been taken off my shoulders! I highly recommend RNM, to everyone!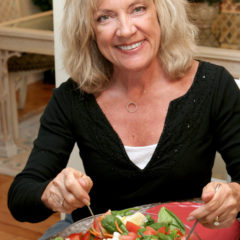 ES
My appointment with Dr Leah was very thorough and educational. I felt encouraged and supported in my current health as well as inspired about my future health goals. Left feeling overwhelmed with exciting new knowledge and excited and looking forward to an ongoing journey with a holistic approach to my well-being!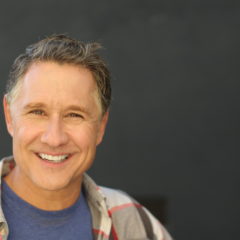 RV
My experience with Dr. Casey as a new patient was incredible! She took her time going through my health history, asked the right questions, and explained body systems and treatment plan in a way that left me feeling confident with the choice to put my care in the hands of Richmond Natural Medicine. Not once did I feel rushed or unheard during our appointment....So joyful to have found RNM!
Read More Of Our Reviews Below