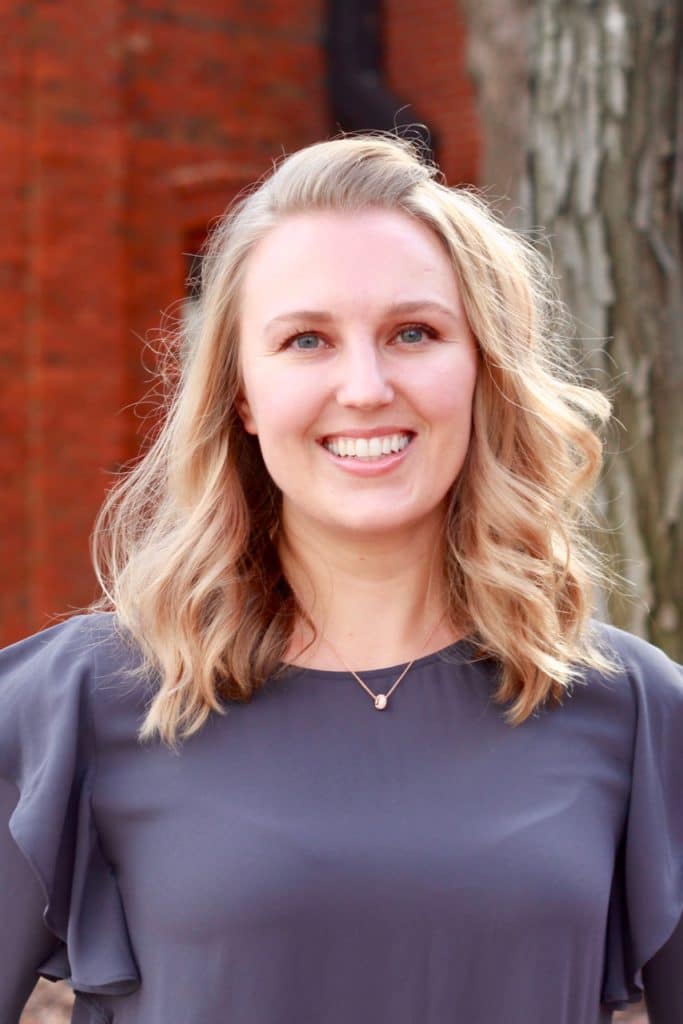 Introducing Dr. Viktoriya Beliy
RNM is happy to announce the arrival of our newest Naturopathic Doctor, Viktoriya Beliy!
Dr. Viktoriya Beliy joins us from the Pacific Northwest, having recently completed her naturopathic training at the National University of Natural Medicine (NUNM) in Portland, OR. With a strong background in biochemistry, Dr. Beliy brings a unique expertise not only in clinical naturopathic medicine but also in nutrition where she concurrently received her master's degree in Nutrition while pursuing her naturopathic doctorate. She is also educated in classical homeopathy from the New England School of Homeopathy. With her wide-ranging skill set in holistic care, Dr. Beliy is a very welcome addition to our team of naturopathic doctors at Richmond Natural Medicine.
We sat down with Dr. Beliy where she shares a bit more about her health journey and areas of expertise.
Describe a bit about your journey in choosing to research and practice naturopathic medicine. How has this impacted the way you take care of your own health?
I feel as if I was fated to find naturopathic medicine. I grew up in Portland and passed by the naturopathic school all the time when driving. I didn't give it much thought until I was questioning whether I wanted to go to conventional medical school. On a whim, I googled NUNM and read their mission statement and how their approach to patient care was different. In that instant, I knew that's where I belonged and the type of medicine I wanted to practice.
Learning naturopathic medicine changed how I view health and take care of myself. I focus as much as possible on nutrition, living a healthy lifestyle, and stress management. I learned that preventative care is the best medicine. I am also patient and kind to myself because I know I won't always be perfect and having that self-care keeps you sane.
Is there an area of naturopathic medicine that you feel particularly drawn to? Describe some of the modalities of healing that you use with your clients.
I have a passion for nutrition and making sure that people are nourished, but not overwhelmed or stressed by what to eat. There are a million different diets out there and lots of misinformation and people are rightfully confused about what to eat. I like to break healthy nutrition down to something that is easy to understand and incorporate into everyday life.
One of my favorite modalities to use is homeopathy. It truly looks at a patient from a holistic point of view and I've seen it work wonders. Homeopathy brings ease to everyday life and I love to see the change where something was difficult before no longer has the same impact on a person's life.
What can people expect from an appointment with you?
People can expect to feel heard by me during their appointment. I enjoy learning people's stories and getting to know my patients. We are all complicated individuals, so it takes time to tease out what the root cause of a health issue can be. In homeopathy, it is also important to explore a person's physical, emotional, and mental realms before giving a remedy.
Who do you feel can most benefit from your areas of expertise as a naturopathic doctor? Do you have a subset or niche of people that are particularly drawn to work with you?
I feel that everyone can benefit from seeing a naturopathic doctor. We have so many ideas for all types of health conditions. I like to see all types of patient demographics and health concerns. During my residency, I worked in multiple clinics all over Portland where we saw a lot of acute cases and walk-in patients. We never really knew who was going to walk in through the door! I especially enjoyed working with women's health and autoimmune conditions. I'm excited to stay in one clinic now and develop a niche of people to work with that I can bring great results too.
Outside of practicing, how do you nourish yourself?
I find that being out in nature is the best way to nurture and center myself. I especially enjoy hiking and being out in a forest, however, that isn't always possible. As long as I'm near some trees, I feel the healing and grounding power of nature.