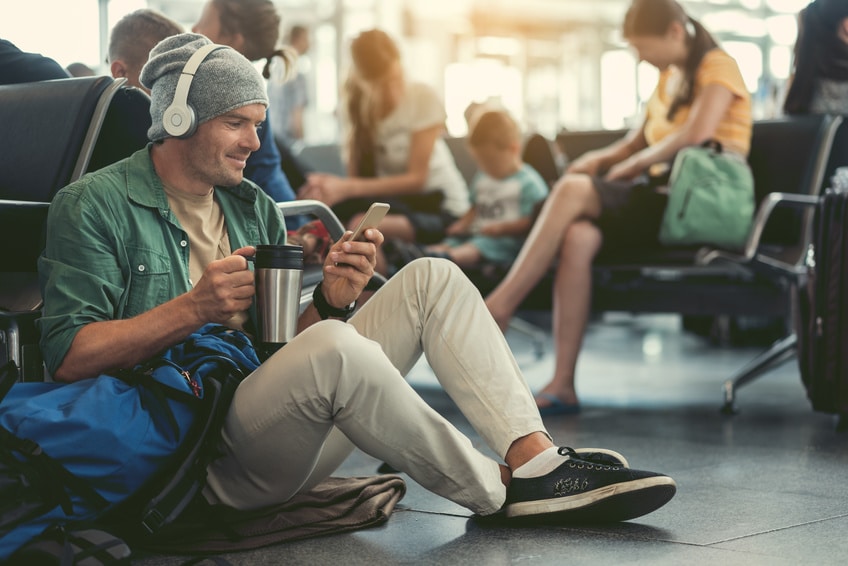 Easy, Portable Herbs for Digestive Support for Work, Travel or at Home
Herbalist Lindsay Kluge shares her favorite herbal remedies to support your digestion this holiday season.
The season of travel is in full swing and with travel can come some digestive uncertainty. One of the most common complaints I hear from patients is that when they travel, their digestion can become unpredictable, stagnant, uncomfortable and sluggish. It can take weeks for them to feel "back on track", and I think we can all relate to the feeling of unease when our digestion is compromised.
Fortunately, there are plenty of easy, portable herbs for digestive support that we can take with us when we travel, or tuck away in our office at work, or keep at home for guests to use when they need support.
Here are 4 of my most commonly recommended herbal allies for digestive health – effective and convenient for holiday travel.
Each person presents with such a unique digestive picture that sometimes just a single herb doesn't quite do the trick for them or offer enough support for how their symptoms are showing up. If you need more individualized support or a custom compounded herbal remedy to support your digestion this holiday season, consider scheduling an appointment with our clinical herbalist, Lindsay Kluge, before your holiday traveling.
About the Author:
Lindsay Kluge is a Clinical Herbalist & Licensed Dietitian Nutritionist and received her Masters of Science degree in Herbal Medicine from the Maryland University of Integrative Health in 2012. She has been with Richmond Natural Medicine since 2013, and specializes in therapeutic holistic nutrition, circadian rhythm balance and sleep physiology, digestion, and Ayurvedic nutrition. She offers individualized nutrition and herbal medicine consultations that include meal planning support, custom compounded herbal formulas, nutrition guidance and general wellness support.  Learn more about services that Lindsay offers at Richmond Natural Medicine by clicking HERE.