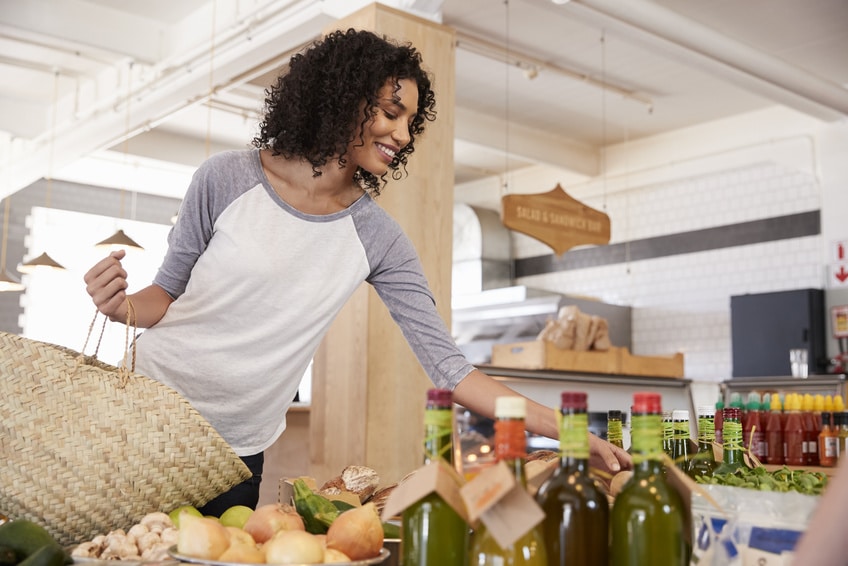 Holistic Nutrition : Food as Medicine for a Lifetime
When I think of "Holistic Nutrition", I think of more than just the food that we put on our plates. It is just as much a way of life as it is a way to eat.
Holistic Nutrition encompasses mindful eating, making your kitchen a sacred and peaceful space, taking time to prepare foods, purchasing foods from good sources and becoming aware of your body's response (or reaction) to certain foods. We utilize all five senses with holistic nutrition, and expand our knowledge about the foods we eat to make educated choices for the rest of our lives. Holistic nutrition is sustainable nutrition, and your foods should change throughout your lifetime, just like you are changing throughout your lifetime.
Fad Diets versus Holistic Nutrition
It's not uncommon for people to get a little overwhelmed by the micro-view of foods (like calorie content, fats, micro-nutrients, RDA's and even food fads). In traditional dietetics, a tremendous amount of emphasis is placed on calorie consumption, and nutrient deficiencies are often viewed as singular issues remedied by taking individual supplements to balance the deficiency. The Recommended Daily Allowance (RDA) of foods which you will find on every nutrition label is based on disease prevention for the average adult, not necessarily on a holistic, well rounded and nourishing diet. Yes, all of these have a place in our health and can be used therapeutically in acute situations. And when we want to make a lasting change by making food our medicine for our lifetime, it might be a great time to look into holistic nutrition.
Holistic nutrition focuses on the wider (macro) view of foods as a whole. How to purchase, prepare and consume whole foods rather than just extracting certain minerals or vitamins from "super foods" or supplements. How to build a balanced meal with whole foods to not only get optimal nutrition but to tailor the individuals needs for proteins, carbohydrates, whole grains, vegetables and fruits etc. to meet the needs of their daily life. We all have different daily demands on our body, and our nutrition and daily food choices should reflect that.
Holistic nutrition takes into account modern research, while also putting emphasis on traditional use of foods and cultures. Staying on top of research and continually providing education to people is a foundational piece of nutrition, and this also means that we understand how the human body digests foods and also how food is changing over generations. How we digest foods and how quickly the body adapts to new food sources is a big deal this day in age as our food system is changing dramatically.
Making informed decisions yourself
Personally, I have found that the more I learn about food, the less afraid I am to eat it. There is an absurd amount of fear surrounding food these days. If you go on the internet (or even to the local bookstore), you can solidify your fear about ANY food and how "damaging" is it to your body. But I don't buy in to most of that hype. I know how to research nutrition information, and I know what to look out for with bad health resources or fear based publications. Holistic nutritionist share this information with you, so that later on down the road you can effectively make informed choices about most anything. With well researched education and continued use of my body's own intuition, I know that making informed choices about food is the best way to keep my nutrition lifestyle sustainable.
Finding a balance is key
As always, nutrition is a balance: A balance of nutrients to whole foods, a balance of micro and macro views on whole foods, and a balance of modern day research and traditional use of foods. Food does not have to be overly complicated. The most important aspect of holistic nutrition is to have a grounded understanding of your own body and to take responsibility for your own health. Food can be a powerful medicine, and the daily practice of preparing and enjoying our foods is a big part of that medicine. If you're feeling overwhelmed with the information out there on foods or even how to begin making a change in your diet, come talk with a nutritionist to point you in new direction.
If you are interested in learning more about holistic nutrition, please contact our office at (804) 977-2634 to schedule an appointment with Lindsay Kluge or one of our practitioners.
About the Author:
Lindsay Kluge is a Clinical Herbalist & Licensed Dietitian Nutritionist and received her Masters of Science degree in Herbal Medicine from the Maryland University of Integrative Health in 2012. She has been with Richmond Natural Medicine since 2013, and specializes in therapeutic holistic nutrition, circadian rhythm balance and sleep physiology, digestion, and Ayurvedic nutrition. She offers individualized nutrition and herbal medicine consultations that include meal planning support, custom compounded herbal formulas, nutrition guidance and general wellness support.  Learn more about services that Lindsay offers at Richmond Natural Medicine by clicking HERE.